We all know that kids' bedrooms are the most fun to decorate, but also one of the more challenging spaces thanks to kids' ever-changing interests. Lucky for you, we offer a variety of colorful and functional accents they won't outgrow. Check out 10 products we love for kids' rooms.
Digby Play Table & Perch Chairs
Give your little artists and engineers a kid-sized place to create with our Digby play table. It's durable, features an easy-to-clean surface and is offered in nine color options. Our Perch chairs pair nicely with Digby and are available in a bevy of fun colors.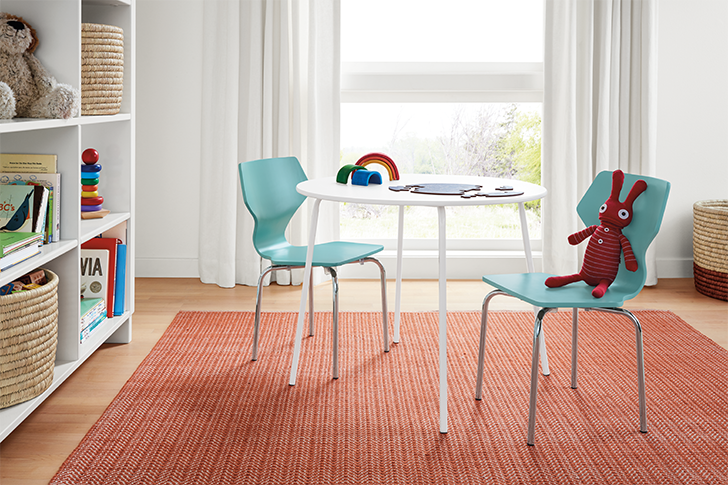 Levi Lounge Chair
Our Levi lounge chair creates a fun, modern reading or gaming spot for kids or teens. It's easy to move around the room and is made to mold to whomever is sitting. Plus, it's now offered in two new colors: Red and Berry!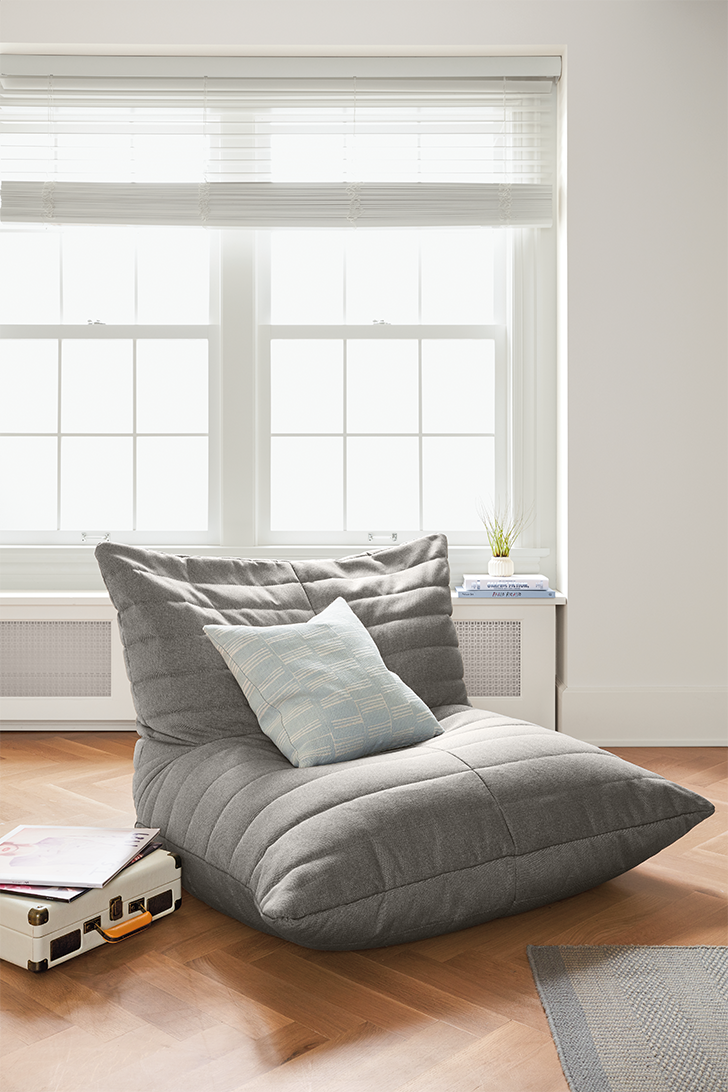 Montford Picture Ledges
Put your kids' favorite books and trinkets on display with our Montford picture ledges, created from reclaimed pine that was salvaged from abandoned Baltimore row homes.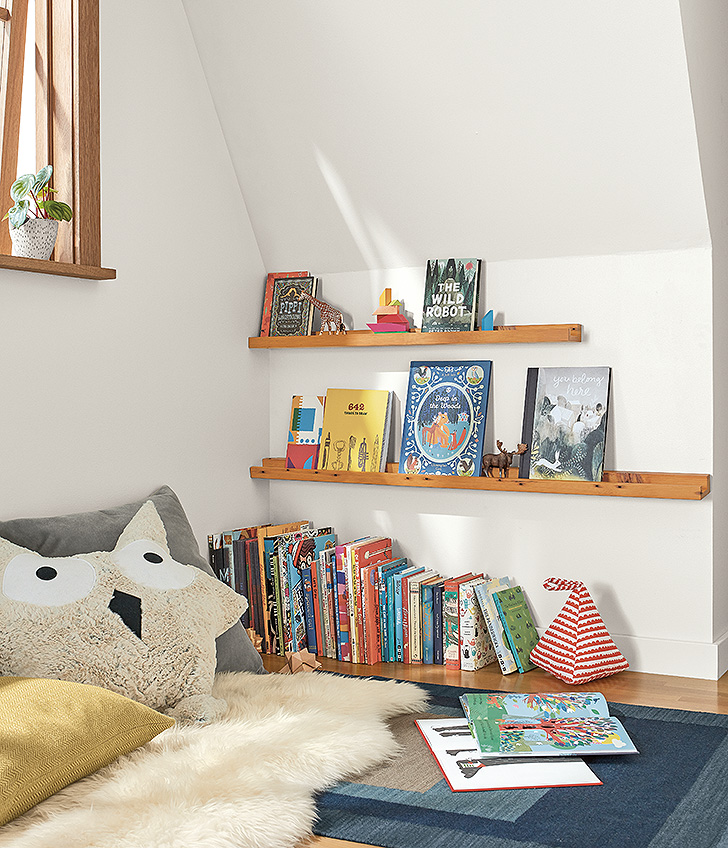 Norwich Blankets
Norwich blankets add texture and subtle color to any space and is suitable for any age—parents too!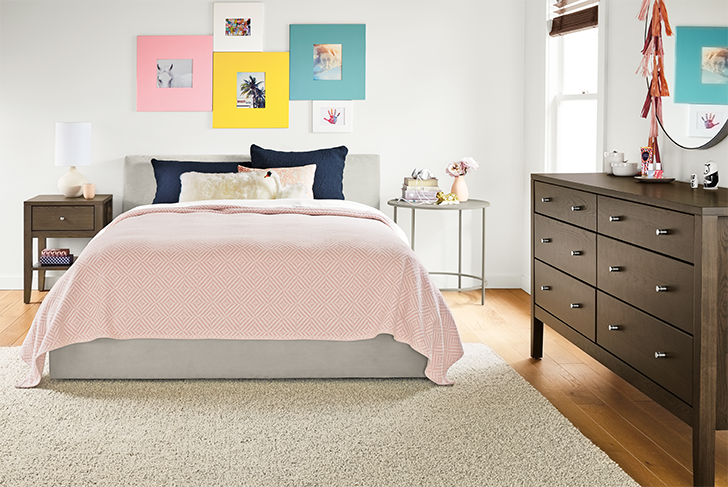 Bangla Storage Basket
Our Bangla storage baskets make clean up a breeze. Store toys, blankets and books in these fun baskets.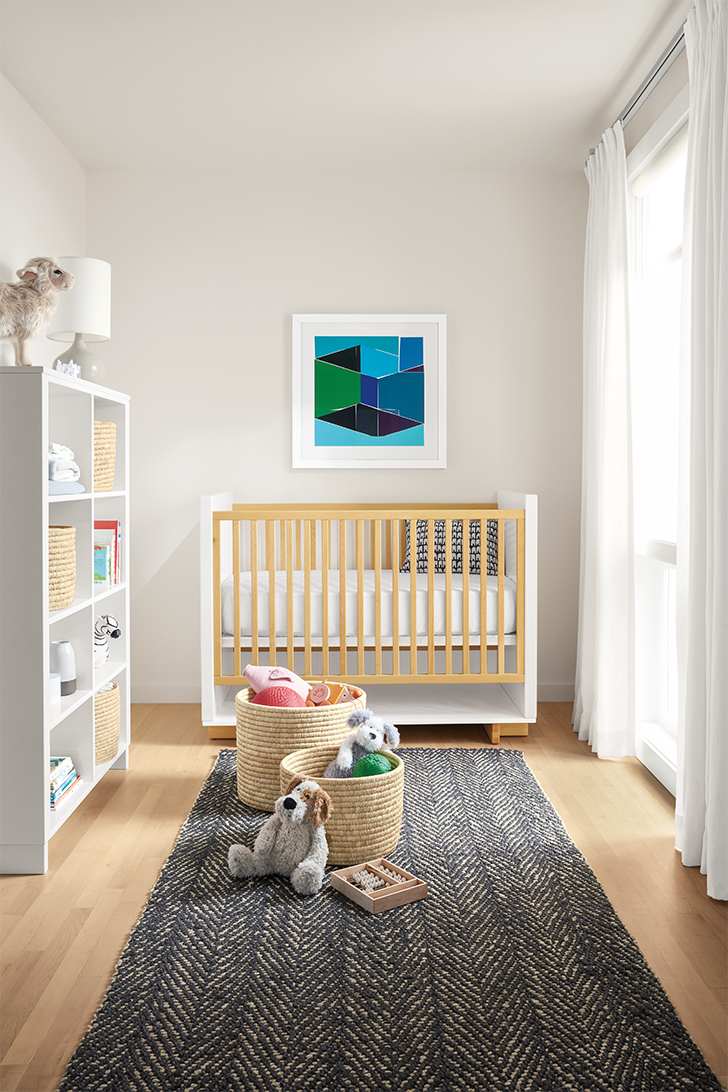 Kori Storage Basket & Moda Cubby
Our Kori baskets and Moda cubby pair perfectly to bring you both modern design and functional storage. Plus, our Moda cubby is available in an array of bright colors.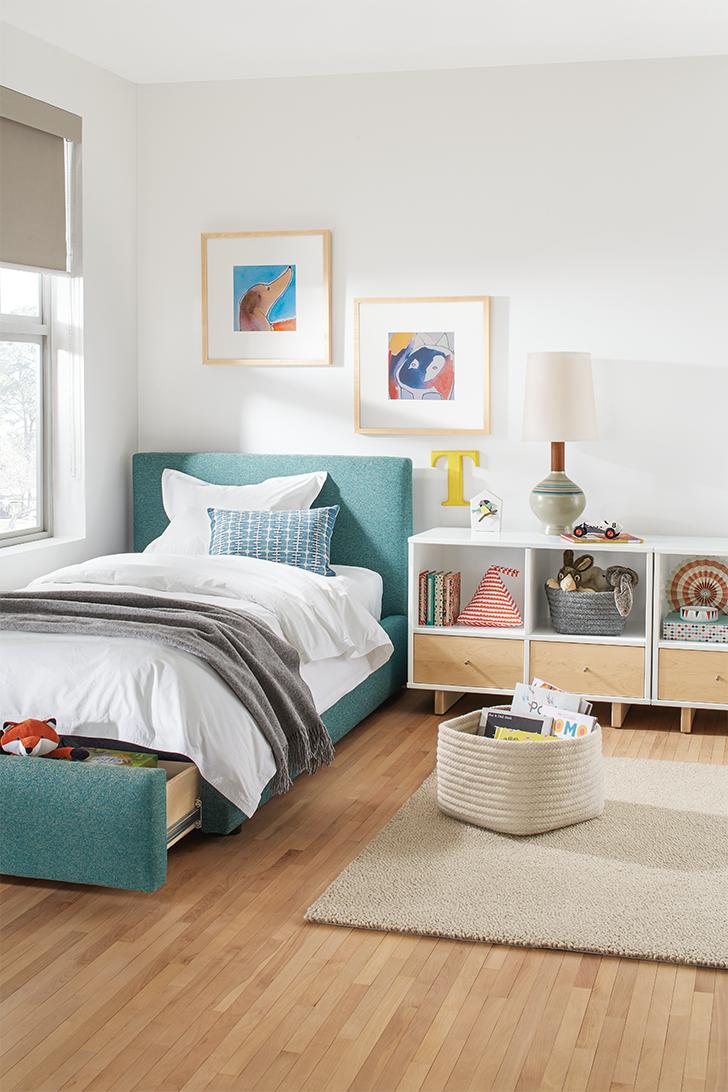 Agenda Magnetic Board
Let your kiddos showcase their favorite artwork on one of our Agenda boards. These magnetic boards are made of natural steel and features a ledge along the bottom that serves as the perfect catch-all for small items.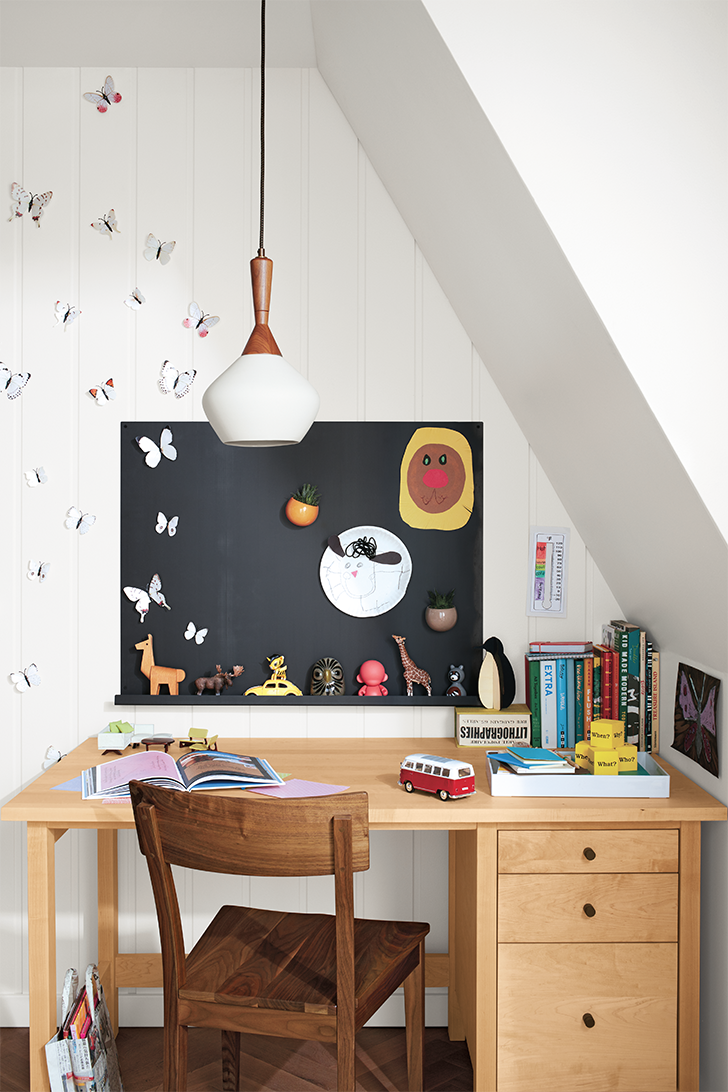 Crew Wall Hooks
Keep hats and jackets off the floor with Crew multiple wall hooks.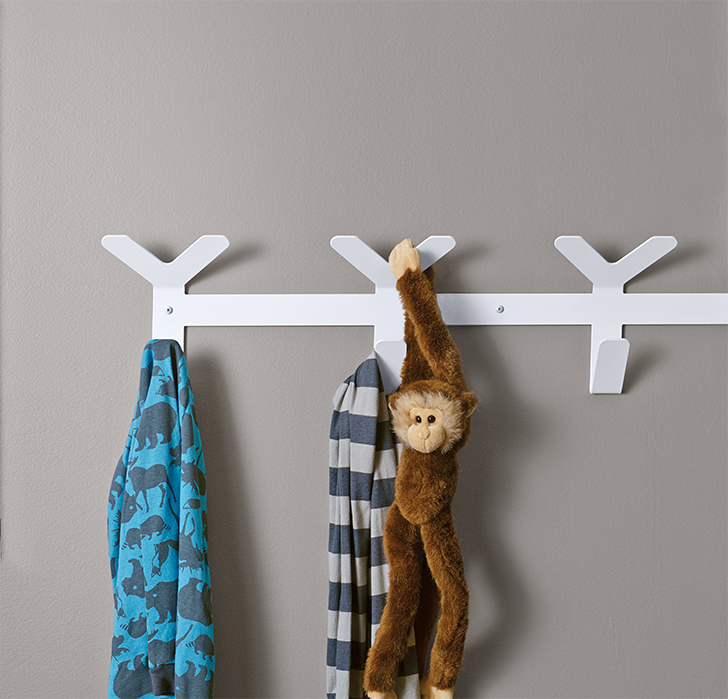 Don't forget the essentials! Check out our full selection of kids' beds, dressers and nightstands to create the perfect foundation for your child's bedroom.
Photos by Room & Board