What makes a sectional family-friendly? A trifecta of traits: comfort, durability and stain resistance. And because you're at Room & Board, great modern style is a given! If you're on the hunt for a binge-watch-worthy, no-worries-about-spills sectional the whole family will love, this roundup is for you.
Metro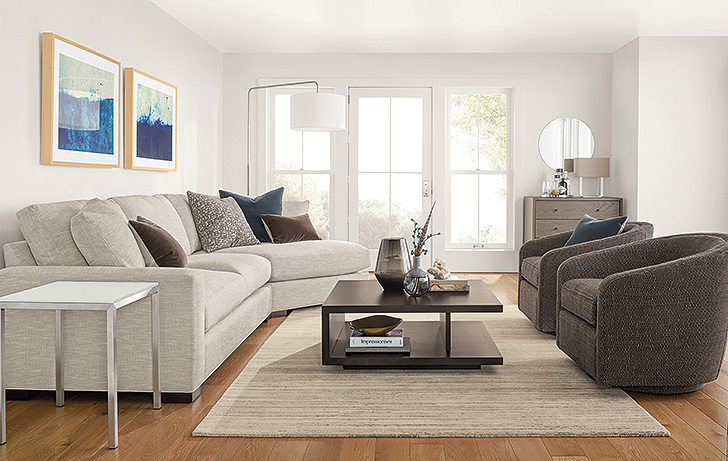 The Metro sectional is one of our most popular and highly rated sectionals. Why? This is a design everyone can agree on. It's modern, extremely comfortable and available in both standard and deep styles so you're sure to find the perfect fit for your room.
Morrison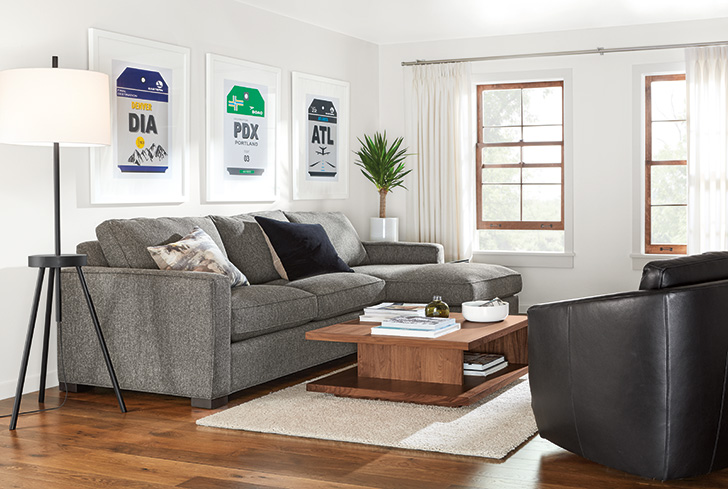 Not only does Morrison have a just-right seat depth, and a tall back and arms for cozy comfort, it also comes features a clean, modern look. Morrison's seat encourages sink-in lounging that makes it a perfect solution for family rooms.
York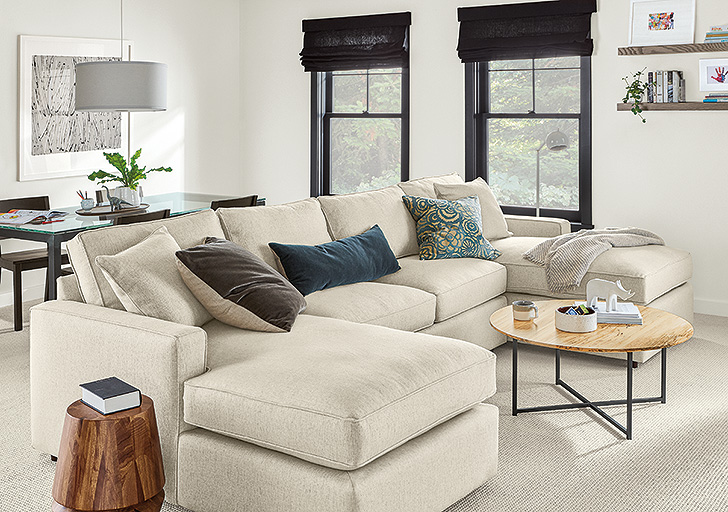 Another crowd pleaser, York has been in our collection since 1990 but still looks as fresh as ever thanks to its simple, classic design. York's defining feature is its higher seat, which gives it a nice upright feel but with plenty of cushy softness. It's comfortable for nearly anyone, especially those on the shorter side.
Linger
The name isn't a mistake. The whole gang will park here and stay indefinitely. Linger has super deep seats and feels like a cloud. We designed this sectional so you can build large-scale configurations and have space for everyone. All aboard!
We know finding a sectional everyone can agree on is tricky sometimes, so we've made it as easy as possible by offering tons of sectional styles and a wide variety of durable, kid-friendly fabrics and leathers. Plus, our Design Associates are product experts who can help guide you toward the best option for your space. They're ready to assist you in person at our stores, over the phone or through virtual video conference. Happy shopping!
Photos by Room & Board