Open and Airy Storage Ideas
Today, we're showing you a few ways to achieve an open and airy look while keeping the vibe of your home warm and inviting. Open and airy storage not only helps create a spacious flow throughout your space, but it also lets you show off some of your favorite curated items so your space really feels like you.
Open Entryway Storage
What better place to feel open and inviting than your entryway? As the first stop for you and your guests, you'll want to give special consideration to the items you showcase at the forefront of your home. Think out of the box and put your creativity to work! We love a mix of materials, items with varying heights, and some greenery to make open storage styling feel cohesive yet personal.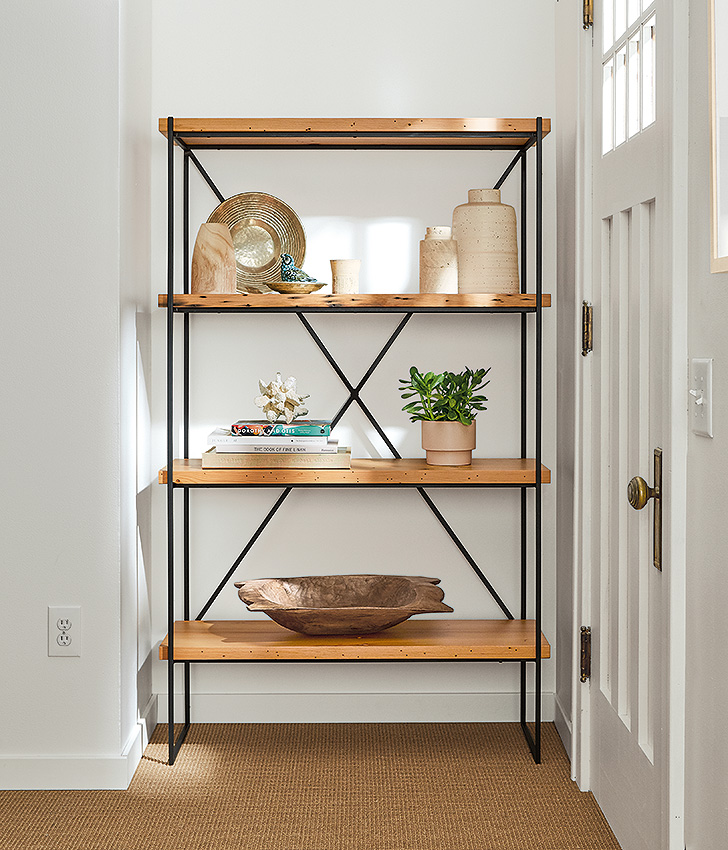 Opening Dining Room & Kitchen Storage
Dining rooms and kitchens were made for open storage. Think about all the items you're grabbing as you cook or host a meal – you'll want them close by and in sight. Perhaps putting everything on display will be just the motivation you need to keep organized.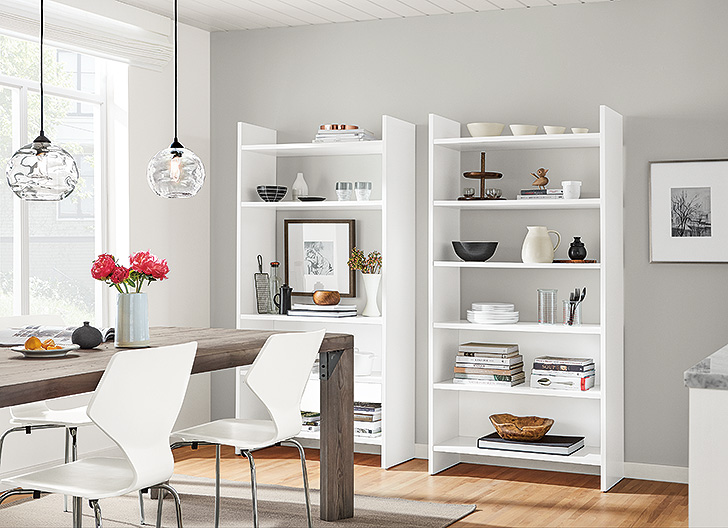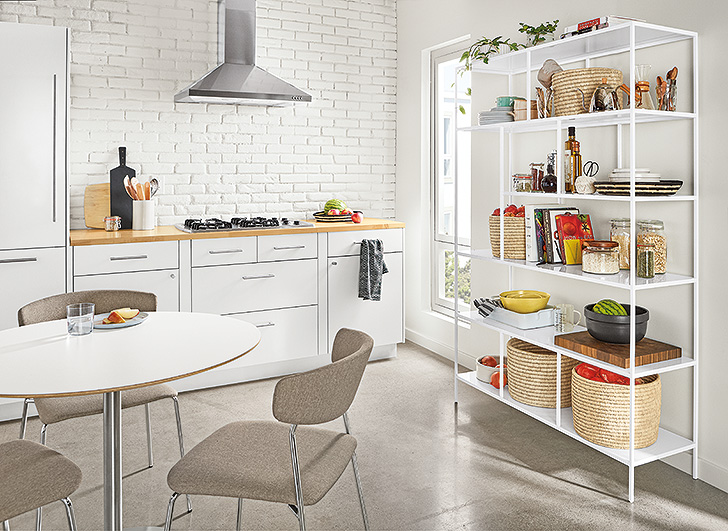 Open Living Room Storage
There are so many ways to tackle open and airy living room storage. We love the three distinct looks below: open shelving, a leaning shelf and open-back bookcases. Each solution is a modern take on traditional designs and you can see how each option brings a totally unique look to the living room.
Pro tip: Try stacking books horizontally and vertically for an effortlessly stylish look.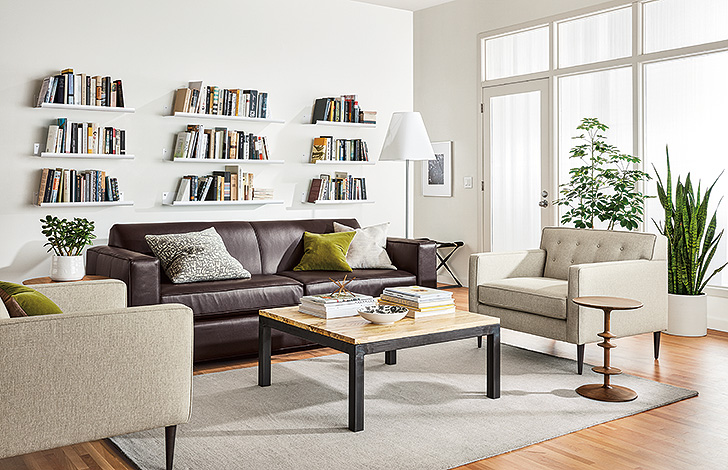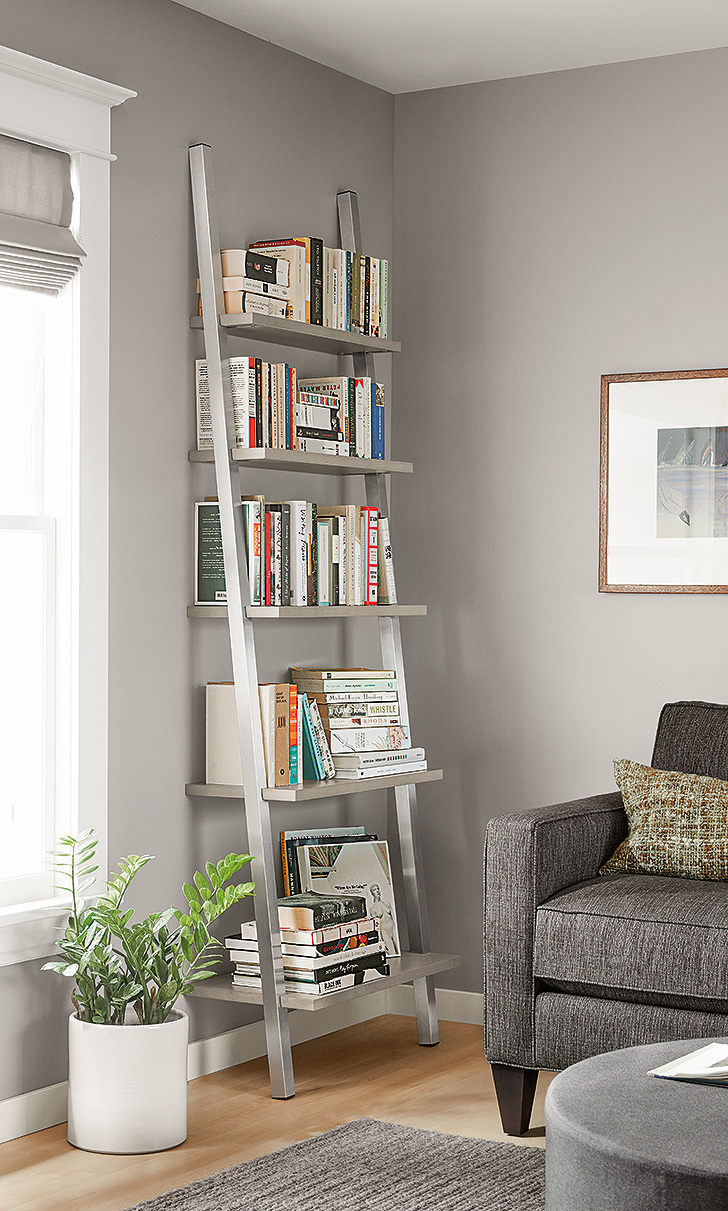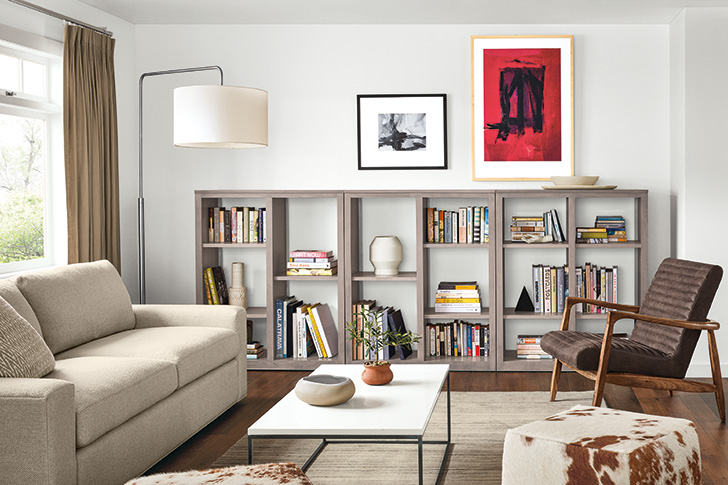 Open Bathroom Storage
We're always looking for ways to maximize space, especially in a small rooms like a bathroom. Open storage will make your bathroom feel more like an open oasis, while still keeping much-needed items close at hand.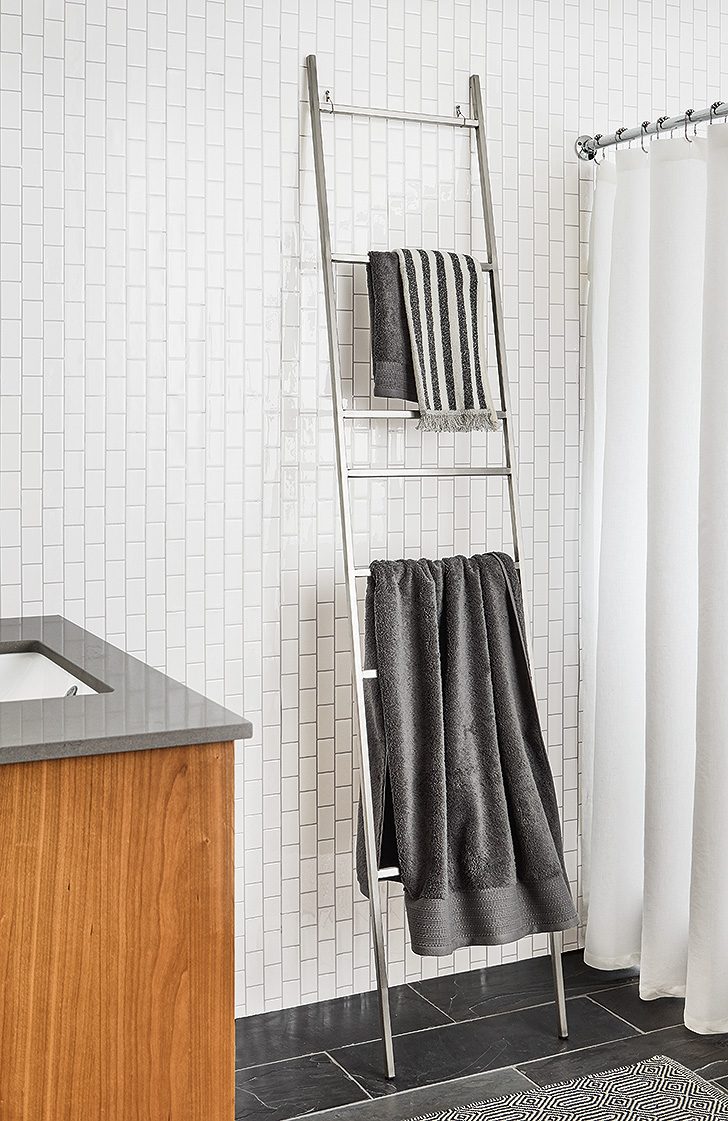 Photos by Room & Board