One of our favorite things about partnering with local bloggers on various home projects is seeing the creative ways they decorate their spaces–especially their kids' rooms! Keep scrolling to see a roundup of some of our most memorable blogger collaborations from the past year.
Colorful girl's bedroom with Jen Pinkston
Jen Pinkston of The Effortless Chic created a bright and cheery bedroom for her daughter Parker and we couldn't be more in love with how it turned out. See the full reveal on Jen's blog.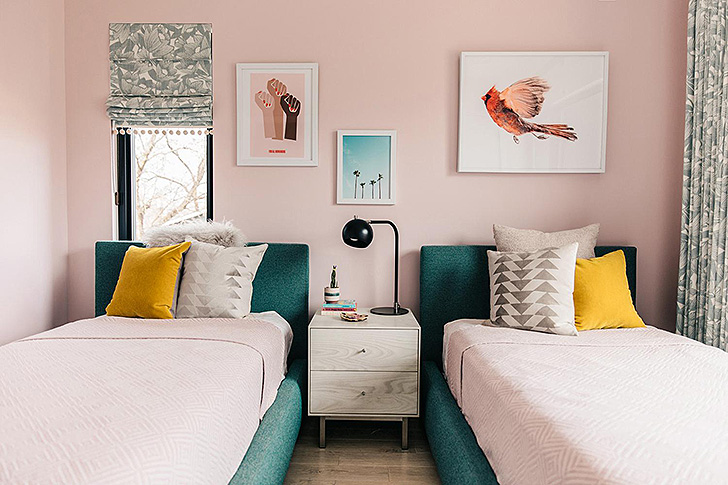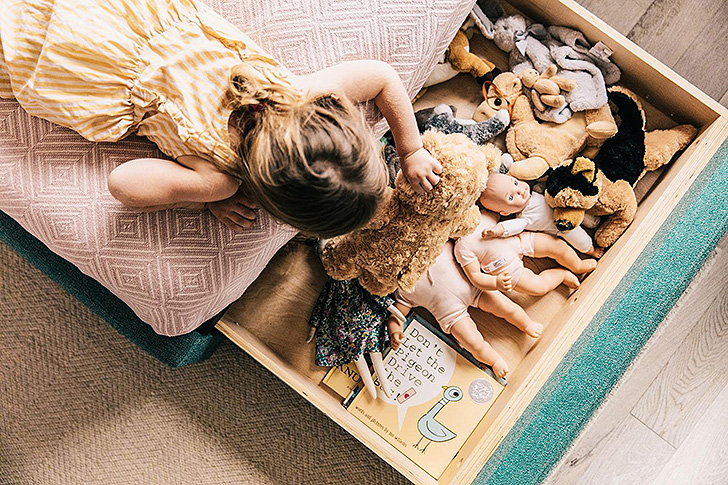 Shop this room
Creating the perfect play area with Gold Coast Girl
Samantha Kramer of Gold Coast Girl created a fun and functional play area for her daughter without compromising her own personal decor style. Read our Q&A with Samantha and see the full reveal on her blog.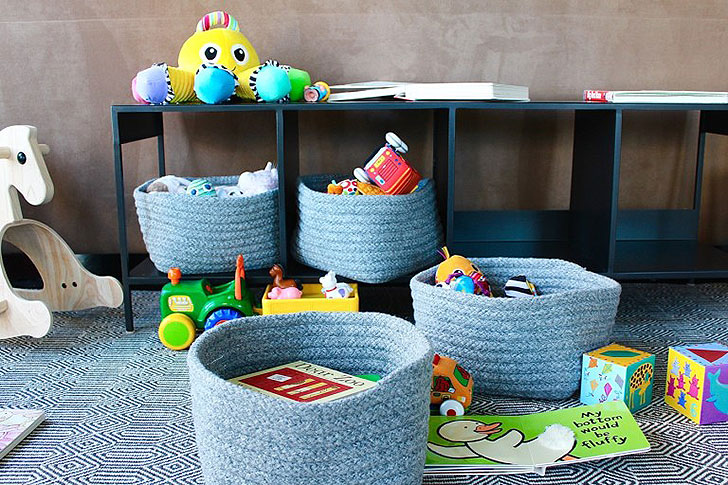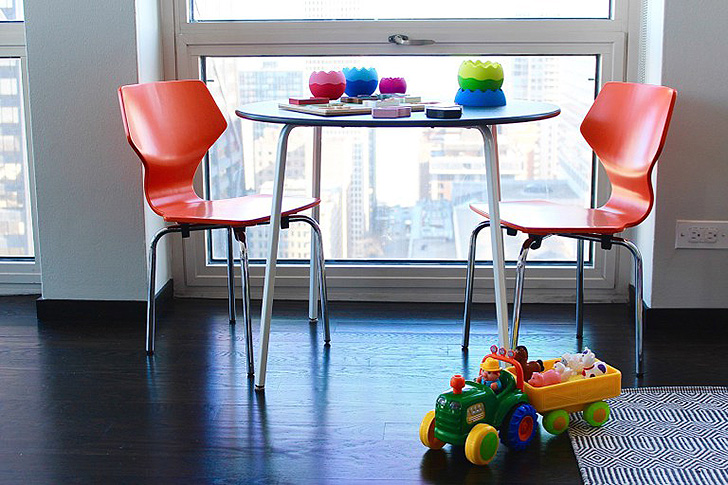 Shop this room
Small space kids' room for two with Pretty Life Girls
Minimal square footage is no match for Liz of Pretty Life Girls! She maximized this small space bedroom and turned it into an adorable kids' room for two. See more photos of the space on her blog.
Shop this room
A room to grow up in with Hailey Andersen
Hailey Andersen of Househould Mag designed a simple and sweet bedroom for her son to grow up in.  Read our Q&A with Hailey and see additional photos of her son's room on her blog.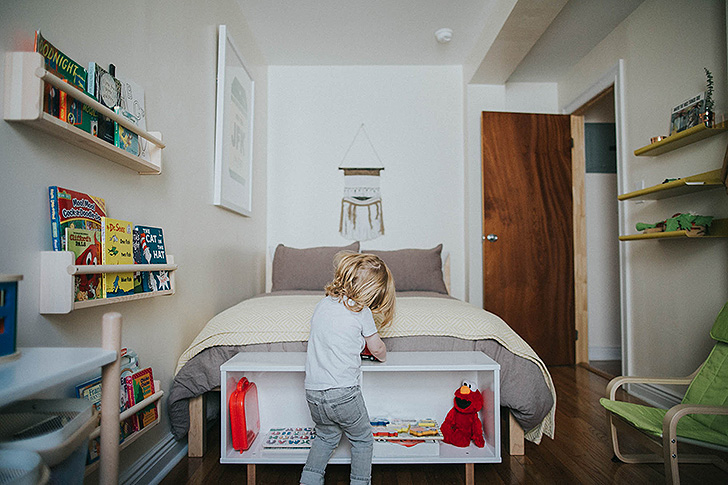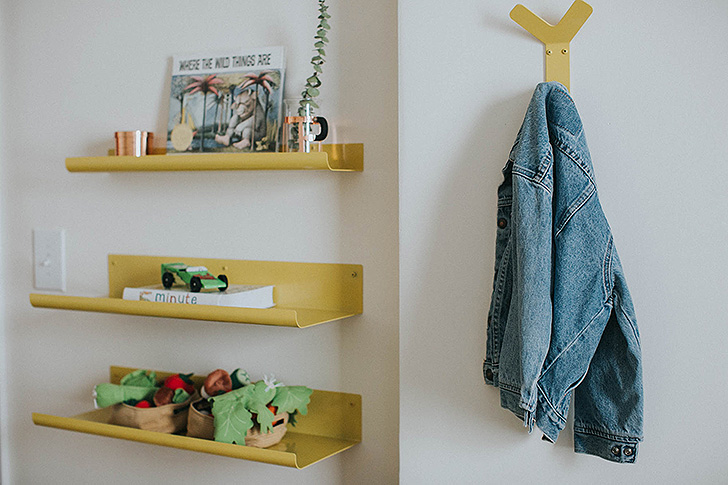 Shop this room
The perfect homework station for two with Baby Meets City
Not enough room for two desks? No problem. Ellen Schmidt of Baby Meets City created this dual work station for her girls– a clever solution for a shared bedroom in a small NYC apartment! See the full transformation on her blog.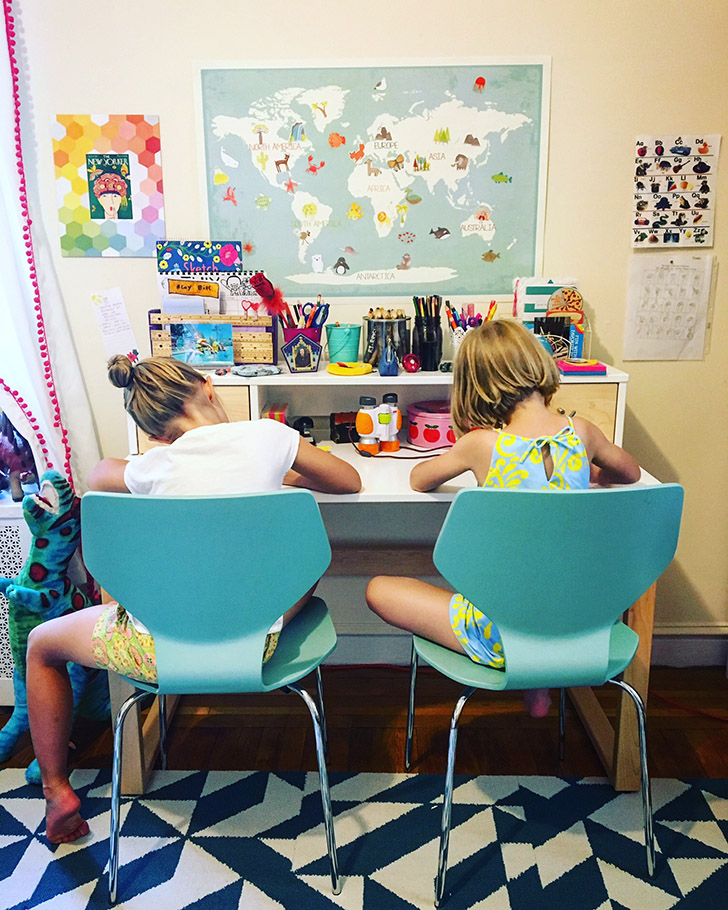 Shop this room
Creating a shared kids' space for two boys with @lunchesandlittles
Bunk beds make everything more fun! Learn how @lunchesandlittles created a shared bedroom for her two sons on our blog.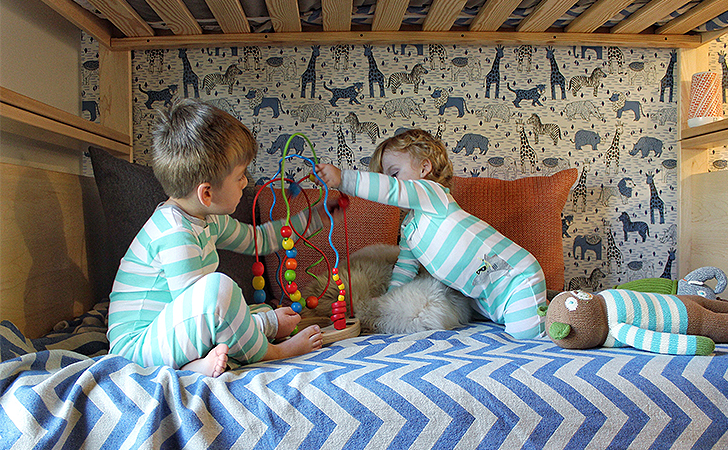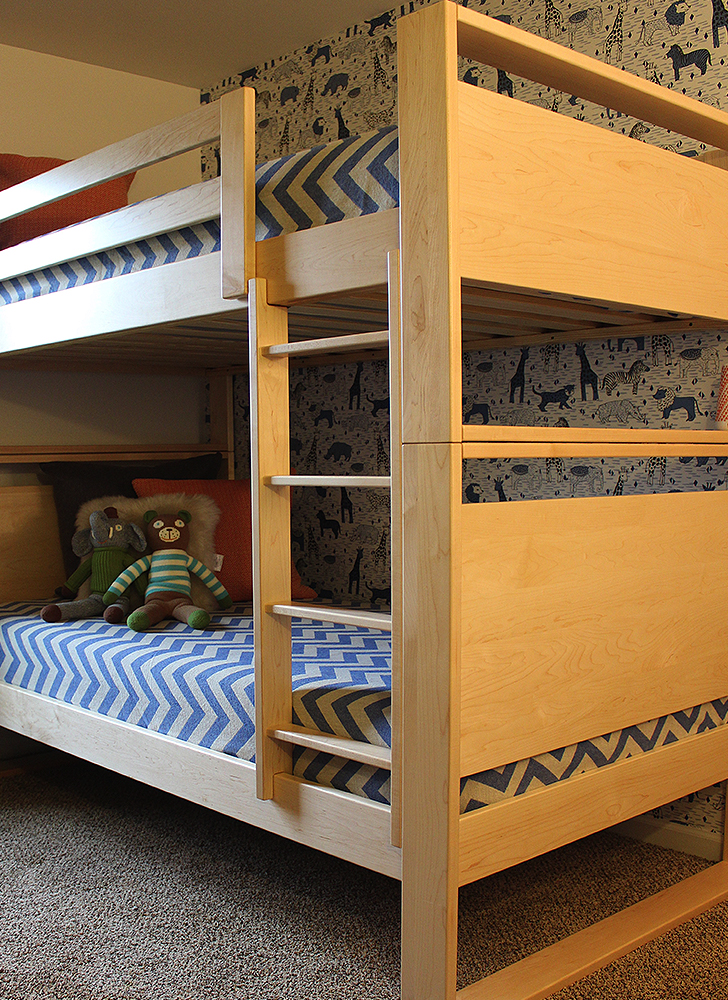 Shop this room
See more kids' room ideas here and shop all kids' furniture on our website.