What's Your Bedding Style?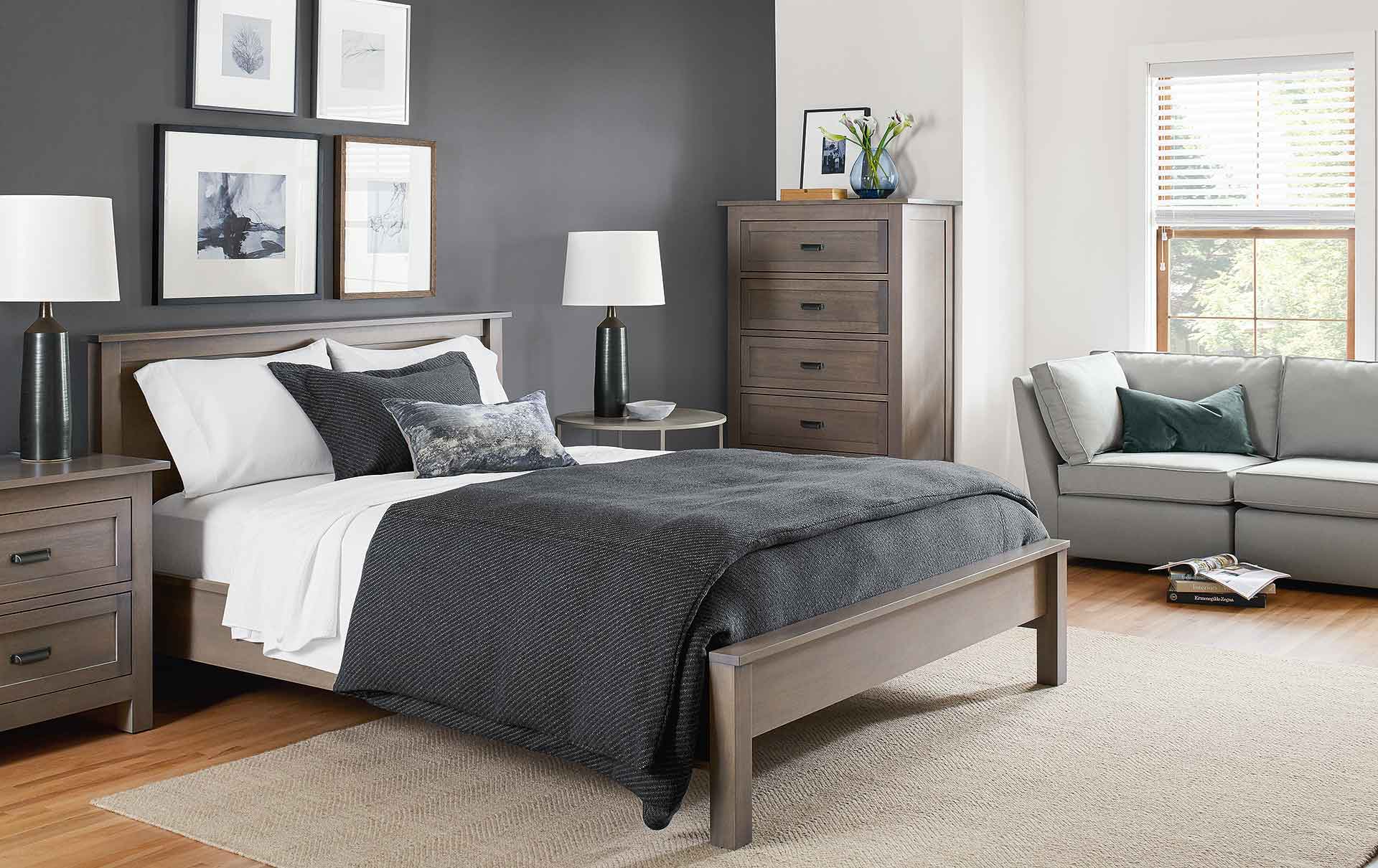 Your bedding style combines two things: 1) what keeps you comfortable while you sleep and 2) what colors, textures and patterns you like. With so many bedding options to choose from, we like to start with comfort preferences first to narrow things down, and then move on to the color and style of your bedding.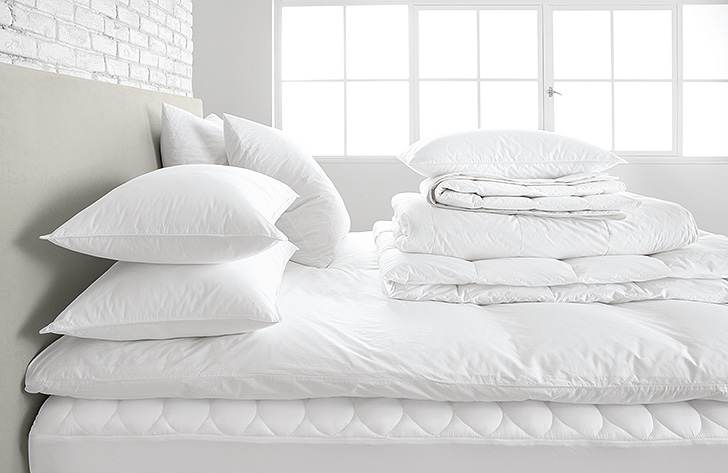 The basics of bedding
But first the basics. What's the difference between a quilt and a coverlet? What's a duvet? Here's your quick glossary:
Coverlet: A coverlet is a lightweight, single-sided blanket usually made from a woven or quilted fabric. Sometimes they look like a quilt. But quilts are heavier than coverlets—they are two-sided and have filler sewn between the two layers for added warmth.
Blankets: Blankets vary in weight and material. They're typically used as a layer with other bedding for extra warmth. For example, you might layer a blanket under a coverlet.
Throw blankets: A throw blanket's distinguishing feature is it's size–it's smaller than a twin-size blanket and perfect for one person to curl up in on the sofa or toss across the foot of your bed.
Duvet filler: A duvet filler is made from two layers of fabric with fill in the middle for warmth. The fill is most commonly down and feathers. Duvets are plush and lofty, and are usually white (a blank canvas for your duvet cover!)
Duvet cover: A duvet cover is a like a giant pillowcase for your duvet filler. They are often made from fabric that feels and looks like sheets. They help keep your duvet filler clean, plus add some color and pattern to your bed.
Take your temperature
The simplest way to think about what bedding will be comfortable for you is to consider the warmth. Are you too hot or too cold when you sleep? Do you prefer to feel warm and toasty or a little cool? Here are some bedding ideas to get you started.
Cool bedding for warm sleepers/warm climates
If you run hot when you sleep, keep yourself cool with light layers. In addition to sheets, use a blanket or coverlet by itself, and that might be all you need. Keep a throw blanket on hand for the occasional chilly night when you want an extra layer.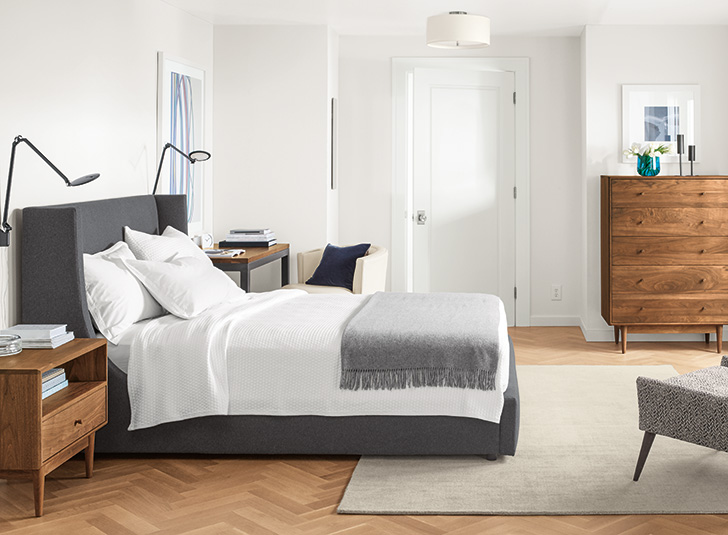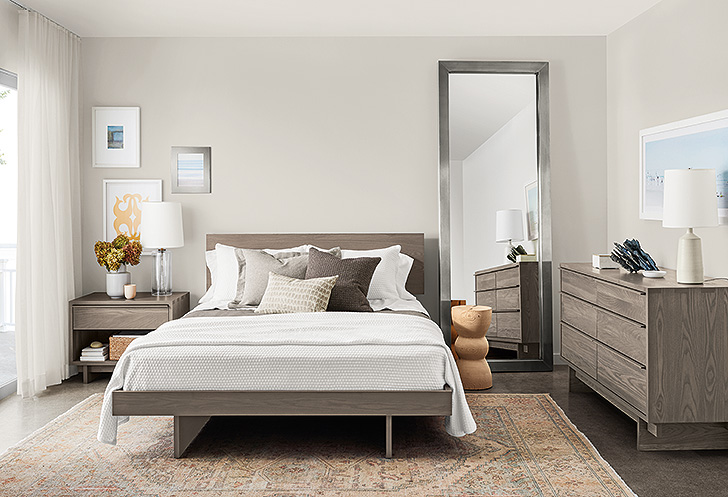 Warm bedding for cool sleepers/cool climates
If you like to be toasty warm when you sleep or if you live in a cold climate, duvet fillers are your friend. You can personalize the fill weight to your temperature preference, with options from lightweight to ultra warm. Some people like to have a summer filler and a winter filler, or layer on an extra blanket when a cold snap hits.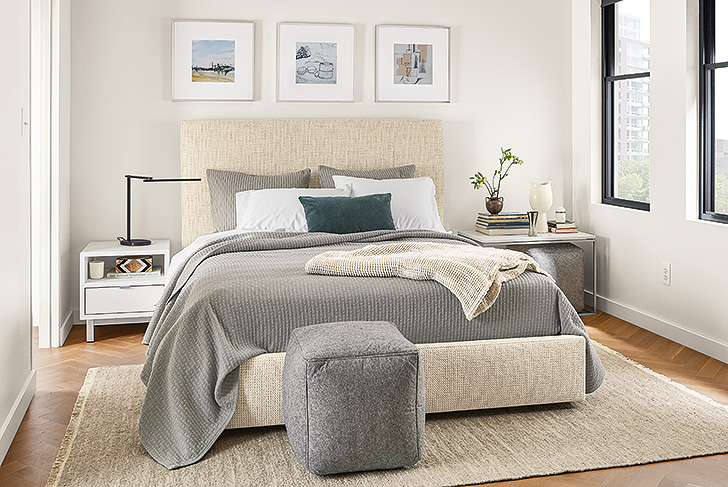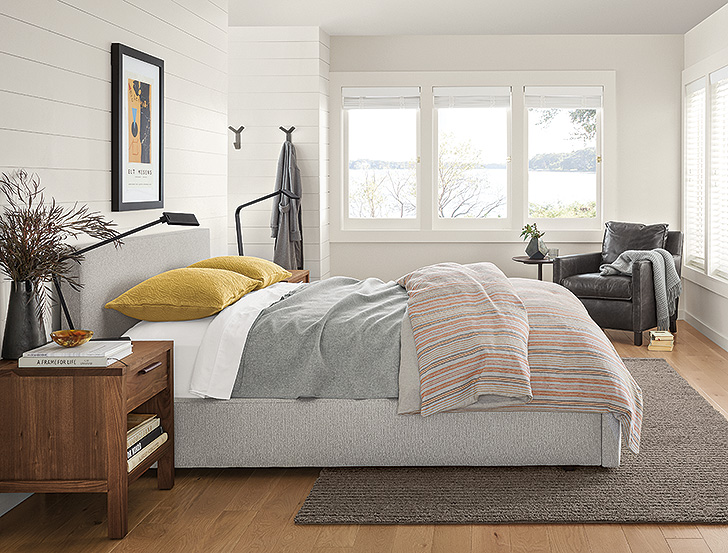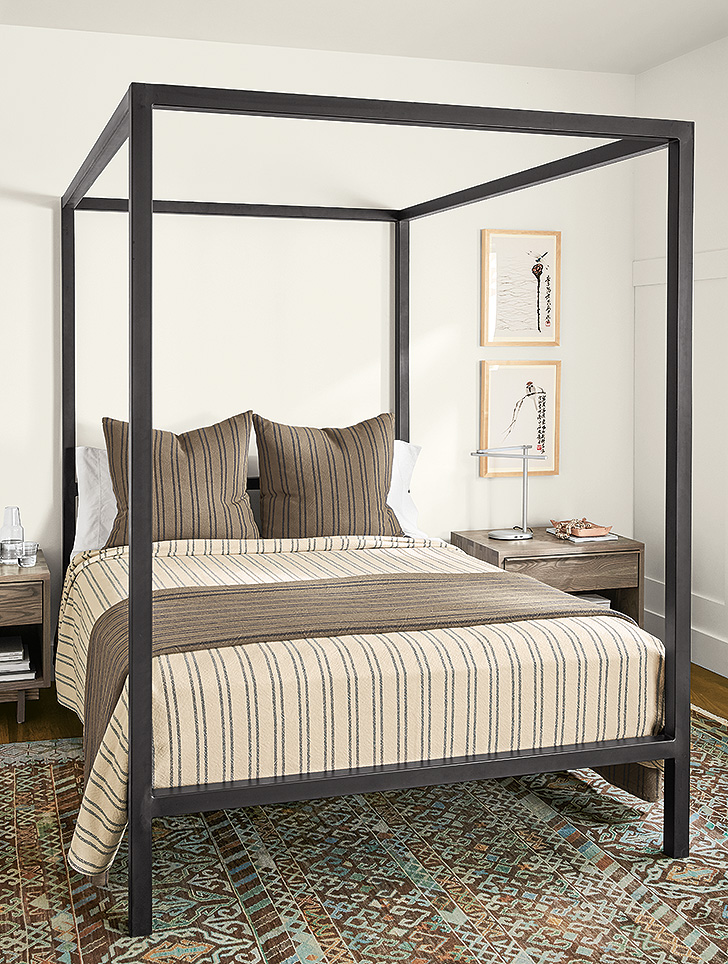 Pulling it all together with bedding
Once you've figured out what bedding options you want for your comfort, consider what colors or textures appeal to you. We love subtle patterns, solid colors and clean, simple details. Why? Because it keeps your bedroom calm and relaxing. Plus, it makes your bedding easy to mix and match as you swap things out seasonally, or get new furniture or a new paint color.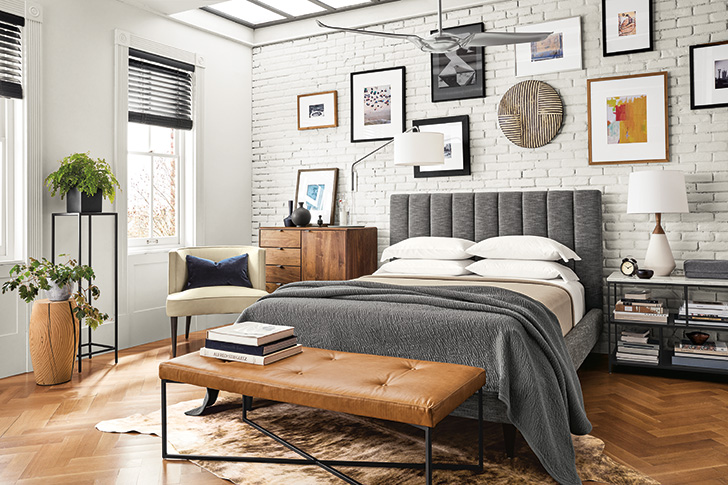 For more bedding ideas, check out these posts about summer bedding and why you deserve good quality sheets.
Photos by Room & Board