Give your kiddos more room to play with a space-saving modern bunk or loft bed. With a variety of sizes, configurations and color options, we make it easy to maximize your space without forfeiting your child's unique style and personality.
Waverly Mini Bunk Bed
Great for smaller rooms, the Waverly Mini kids bunk bed gives you all the function of a bunk bed without overpowering your space.

Chase Loft Bed
Our Chase loft bed features clean, versatile design that gives you the flexibility to tuck a twin bed, reading nook, desk or study spot underneath the loft. Plus, with a ladder design on both ends of the bed, you can position it anywhere in a room.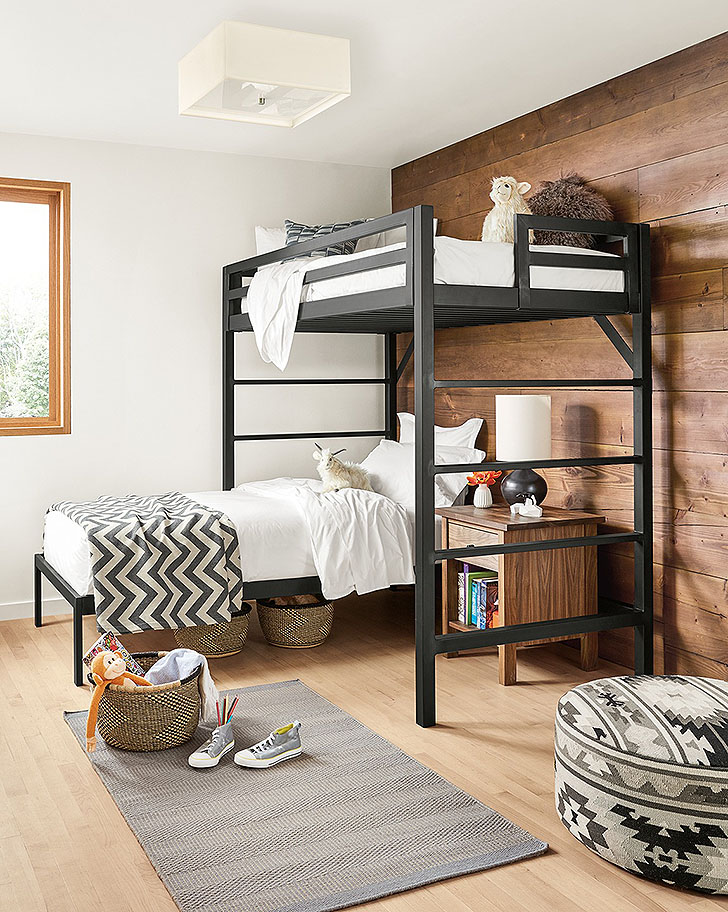 Dayton Bunk Bed
Our Dayton bunk bed's simple design allows it to work seamlessly with other Room & Board collections and with furniture already in your child's room.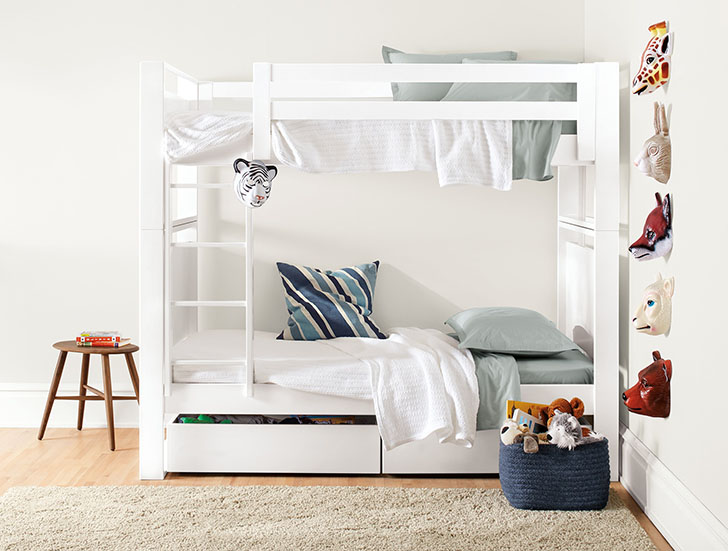 Moda Bunk & Loft Beds
Moda bunks and lofts are available in a wide range of styles and configurations, like a loft with a desk and dresser or desk and bookcase. Kids will love personalizing their bunk or loft in their choice of colors and you'll love its timeless functionality.
Explore all of our bunk and loft bed options.
Photos by Room & Board.