A bed frame is an important purchase - we spend a third of our lives in bed and your frame will most likely outlive your mattress, especially if you invest in a quality piece. That's where we come in. We pay attention to every detail to make sure our beds are heirloom quality.
So what type of bed do you want for your space? There are so many styles to choose from, but we have a soft spot for the craftsmanship of wood bed frames. Not only are they sturdy, they also come in an array of finishes and provide a feeling of warmth in your space. Read on to find the perfect one for your bedroom.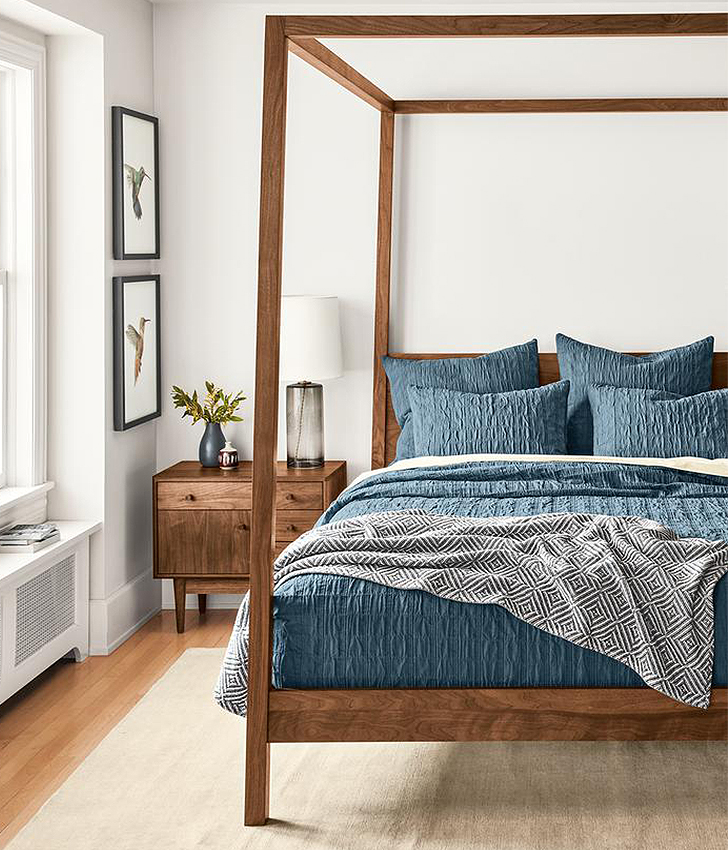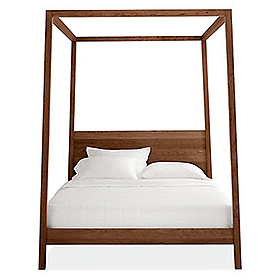 Hale bed
A modern canopy bed with the warmth of solid wood, our Hale bed creates a bedroom oasis. Gently angled posts give Hale sophistication while dovetail joinery adds strength and stability. The oiled finish lends a warm, matte look that highlights the natural beauty of wood.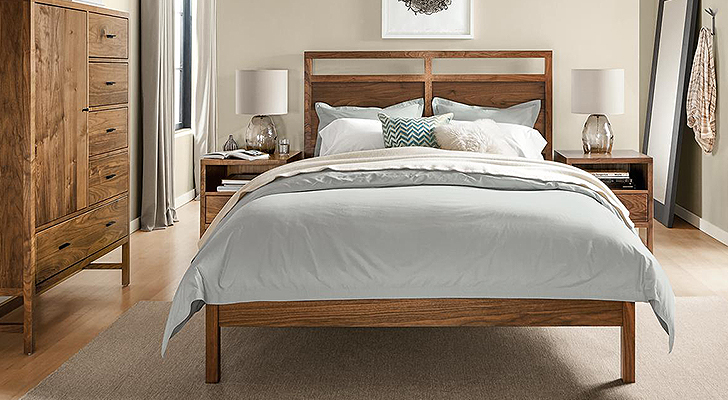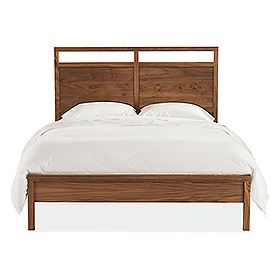 Berkeley bed
Inspired by Asian design details with a modern edge, the form of our Berkeley bed bridges classic and contemporary styles. Made in North Dakota from solid wood and expertly constructed solid wood veneer, this timeless bed will be an enduring part of your bedroom.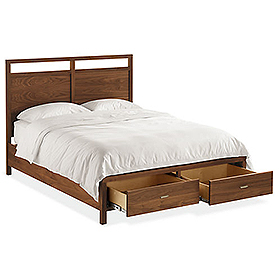 Berkeley storage bed
Everyone could use a little more storage! The Berkeley storage bed features one or two deep drawers (depending on bed size) with smooth, lacquered interiors that pull out from the footboard to expose storage space and easily open with your choice of natural steel or brushed nickel hardware.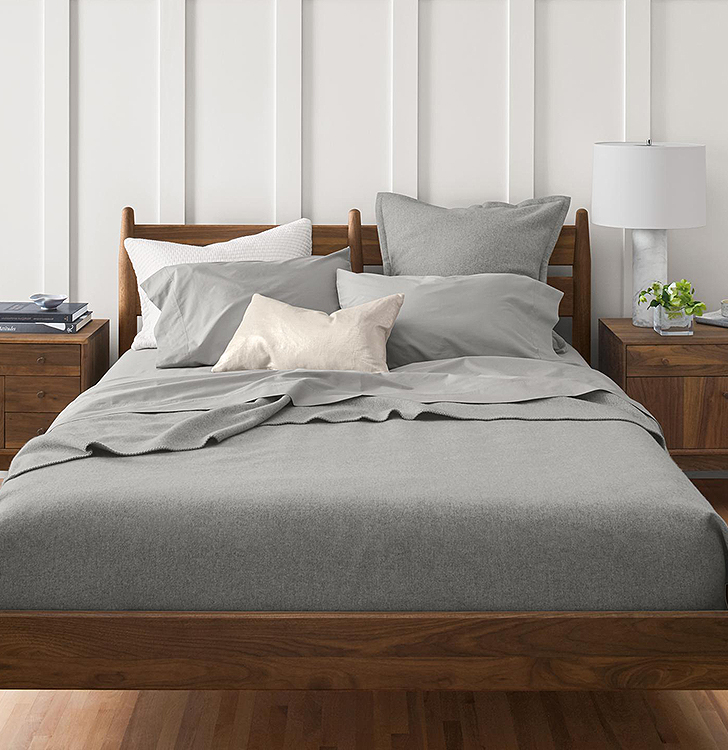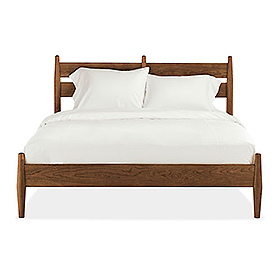 Grove bed
Mid-century details like solid wood turned and tapered legs and beveled edges lend an air of refinement to the Grove bed. Crafted by Pennsylvania woodworkers, Grove features an oil-and-wax finish that enhances the natural grain pattern of every panel of its solid wood construction.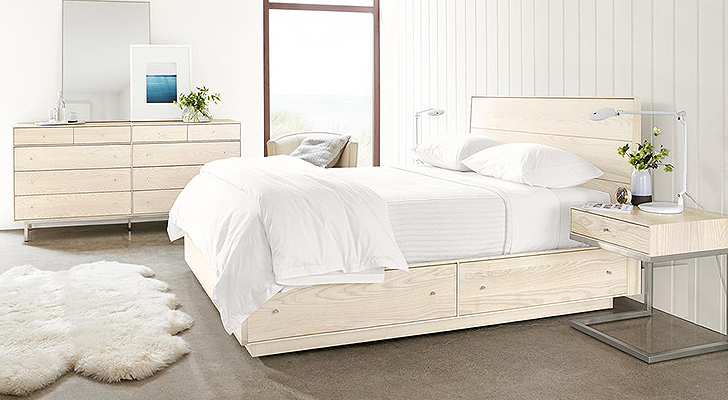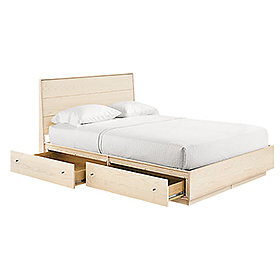 Hudson storage bed
Don't let Hudson's delicate design fool you - it's built to be rock solid. This modern bed is handcrafted in West Virginia by skilled artisans an features four storage drawers. The natural grain patterns of U.S.-sourced solid wood is the perfect backdrop for the sleek, timeless design of this modern bed.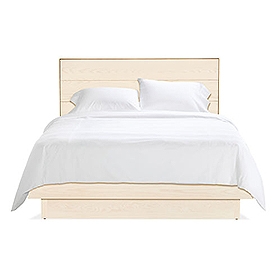 Hudson bed
Hudson is also available in a non-storage bed style, built with the same quality and care.