Sustainability is very much at the heart of our work; it has always been important to us – not just in the materials we use for our furniture, but where and how our designs are made and who makes them. Sustainability is a choice we make to consider the big picture of how the way we work impacts the planet. It's humbling to look at 2018 and understand how much goodness can come out of the simplicity of doing the right thing. Thank you for making this year memorable and supporting a sustainable future.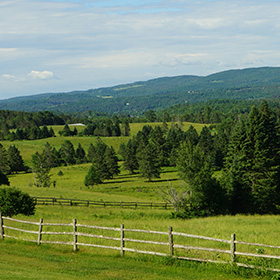 70,000 trees planted in the U.S.
Our woodworking partners not only plant 1 - 3 trees for every one they harvest, but they diligently work to minimize daily impact by sourcing the majority of their wood within a 500-mile radius and using wood shavings to heat their shops or donate to local farms as animal bedding.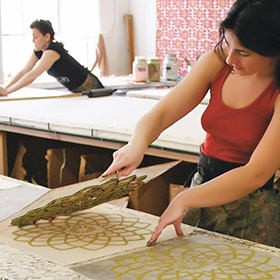 15,000 American artisans employed
More than 90% of our products are made in America of the highest quality U.S. and imported materials, thanks to our partnerships. We're proud that more than 15,000 American artisans help make the Room & Board products you've loved this year and every year.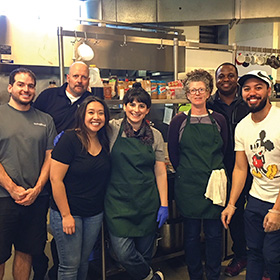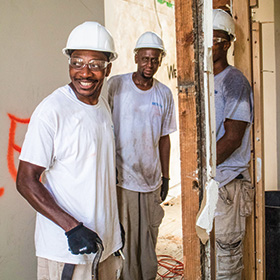 30 jobs created & 30,000 feet of material salvaged in Baltimore
We partnered with the USDA Forest Service and Humanim, a social services enterprise, to improve the Baltimore community environmentally and socially. Through the Urban Wood project, we've helped create 30 jobs for those under-served in Baltimore and salvaged 30,000 feet of material (the equivalent of 60 row homes or five miles worth of wood boards). Read more about this project, featured in USA Today.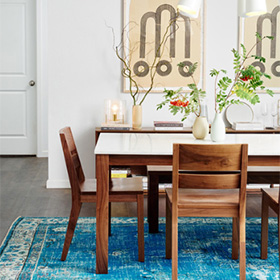 7,752 photos submitted to the #roomandboard gallery
We love seeing how Room & Board fits into your life. Our job isn't done until your furniture is in your home and you love it. Thank you so much for sharing your homes with us. Submit your photos using #roomandboard today!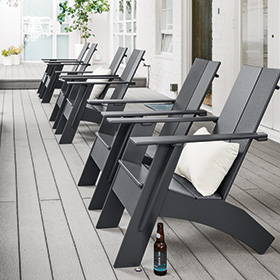 18.8 million milk jugs saved from landfills
Our Emmet outdoor lounge chair is made from 100% superior grade recycled plastic. In fact, 300 milk jugs go into each Emmet chair. Throughout the years, you've helped save 18.8 million jugs from landfills. Shop Emmet
522 African artisans employed & 145 students in school
We love to bring you items that look good while doing good. Hand-woven in Uganda, India and Ghana, our baskets from Ten by Three do just that. Artisans in Ten by Three earn a Prosperity Wage®, at least 2.5 times higher than Fair Trade wages, giving artisans the funds to invest in their own small businesses. Additionally, your support through these products has allowed 145 students to attend school in Ghana.