If the thought of a recliner brings to mind an overstuffed chair with a large lever on the side, you will be delighted to learn that our recliners offer all the comfort you'd want with the look of a stylish accent chair. Plus, we've added some innovative features like a lever-less design and an optional control panel with a handy USB port.
With our mix of modern recliner styles, there's something for everyone. Our Select recliners come with tons of choices from arm styles to base designs so you can personalize your recliner's look. We also have Signature recliners, which keep things simple with your choice of fabrics and leathers.
Here's your guide for choosing the perfect recliner, a.k.a. your new favorite seat in the house.
---
Select recliners
If you want to customize the look of your recliner, this is the program for you! Read on to learn how to design the modern recliner of your dreams.
1. Choose from two modern recliner styles
Step one is to choose the chair style you like best. Isaac has a semi-attached seat and back with a head pillow while Arlo features a tight seat and back. Both offer the best in lounge-worthy comfort without the need for a lever. Simply push back to recline!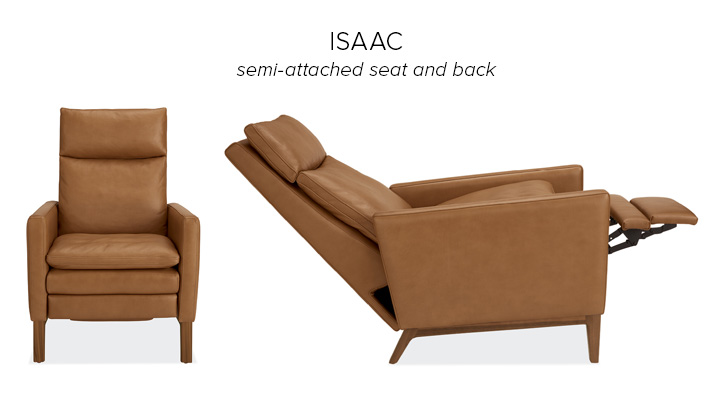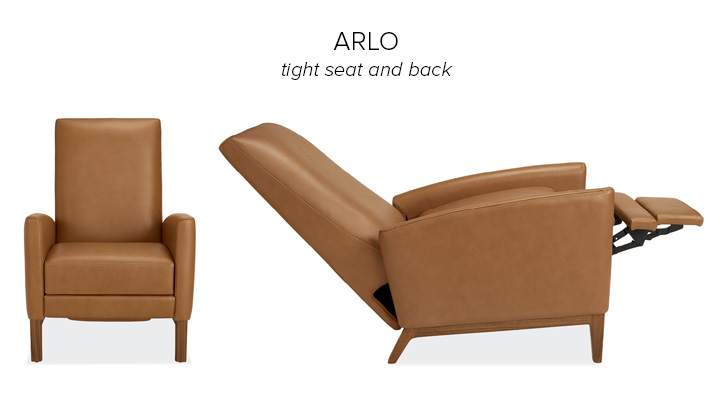 2. Choose an arm style
Select the arm profile for your recliner from three distinct styles. You can also choose to have a power recline button and USB port on the inside of the right arm.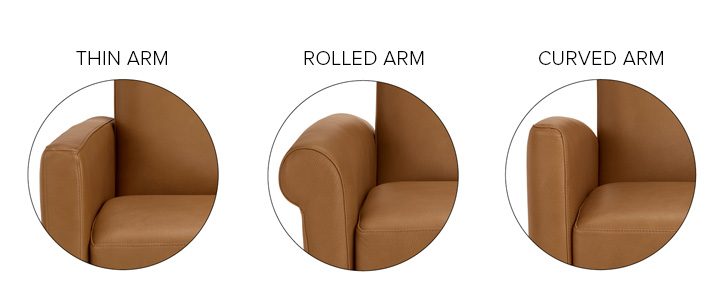 3. Choose from four base options
Select the base design you prefer along with the finish.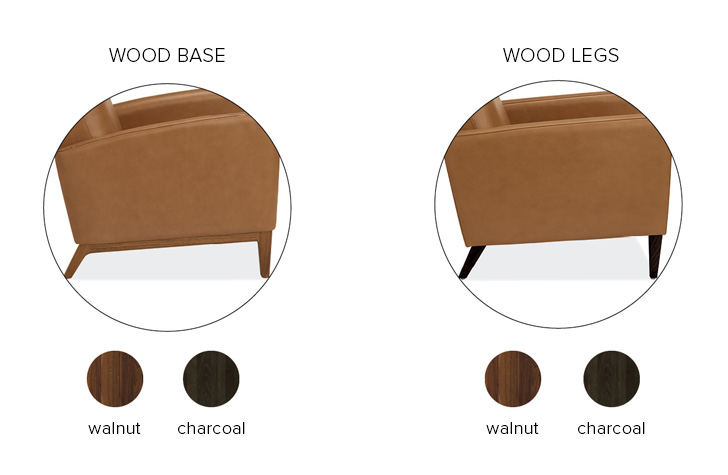 4. Choose a fabric or leather
Each recliner has several fabrics and leathers in stock and ready for delivery. Additional colors of the stocked fabrics and leather are offered at the same price, but just take a little longer. Plus, Select recliners can be custom ordered in any of our fabrics or leathers.
---
Signature Recliners
Our signature recliner collection features two tried and true modern designs that flawlessly integrate into any home. Available in your choice in-stock fabrics and leathers, or custom order in your favorite Room & Board fabric or leather.
1. Westport
Inspired by Danish recliners, Westport features an angular frame that contrasts beautifully with a solid walnut base.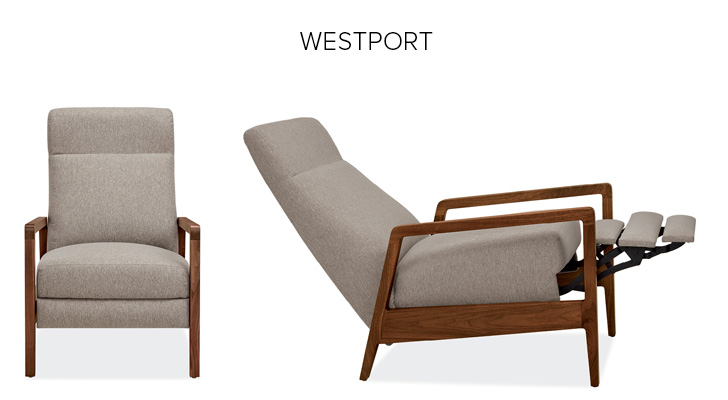 2. Wynton
Wynton's clean silhouette and tall legs give it a light presence, and it's available with an optional control panel on the inside of the right arm with a power recline button and USB port.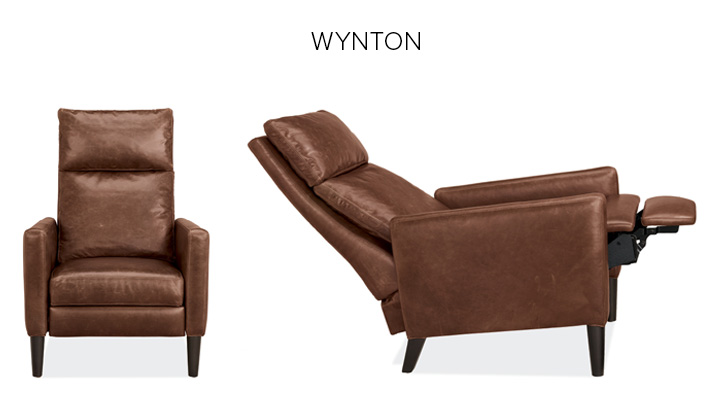 ---
Want personalized recommendations for recliners, or any other items in our collection? Connect with our Design Associates for free, friendly design advice.
Photos by Room & Board