Modern Design Movement: Shaker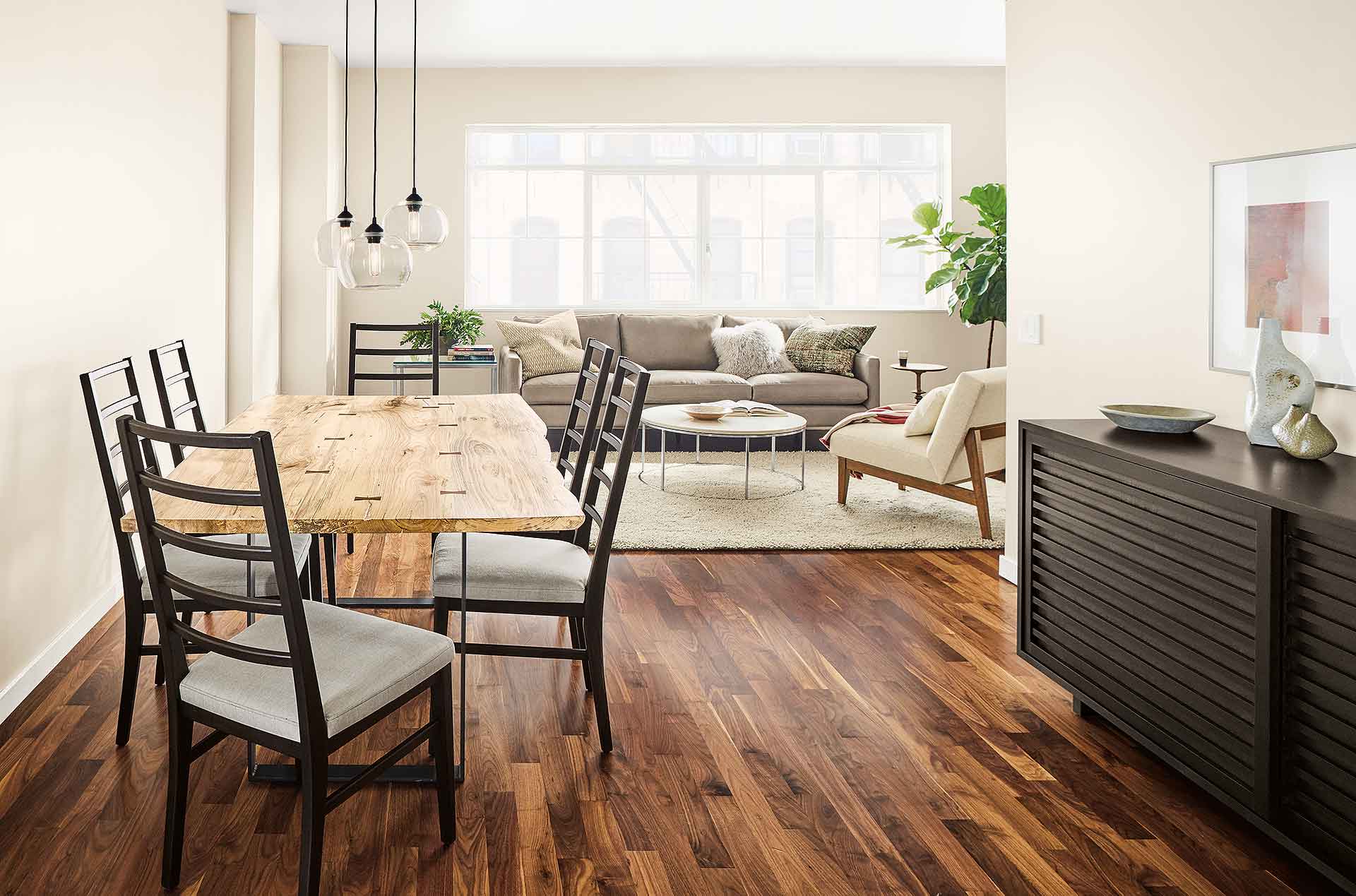 "Don't make something unless it is both necessary and useful; but if it is both necessary and useful, don't hesitate to make it beautiful."
This statement of Shaker design philosophy could easily be the manifesto for all modern design. In fact, it's the core of the Room & Board design approach.  
Shaker style is known for simple lines, functionality and fine craftsmanship. Often referred to as the first minimalists, Shakers designed their buildings and furniture around the principle of form following function. Deceptively simple, each Shaker piece features extraordinary attention to detail and craftsmanship.
Roots of Shaker Style
In the early-to-mid 1800s, Shaker communities in the U.S. became widely known for their furniture design and craftsmanship, popularizing an aesthetic that was in stark contrast to the ornate pieces of the era. 
The refreshing simplicity and undeniable functionality of Shaker furniture has inspired generations of designers since. Wondering if Shaker style can fit into your home? Check out a few pieces from our collection that may be just right. Things to watch for: simple, beautifully crafted wood, exposed joinery, and subtle curves and bevels.
The pieces in the Adams collection such as its elegant dining table have gently tapered legs that minimize the space underneath each piece, plus have angled edges on horizontal surfaces. The result: minimal visual clutter and wood surfaces that show off the material's natural beauty.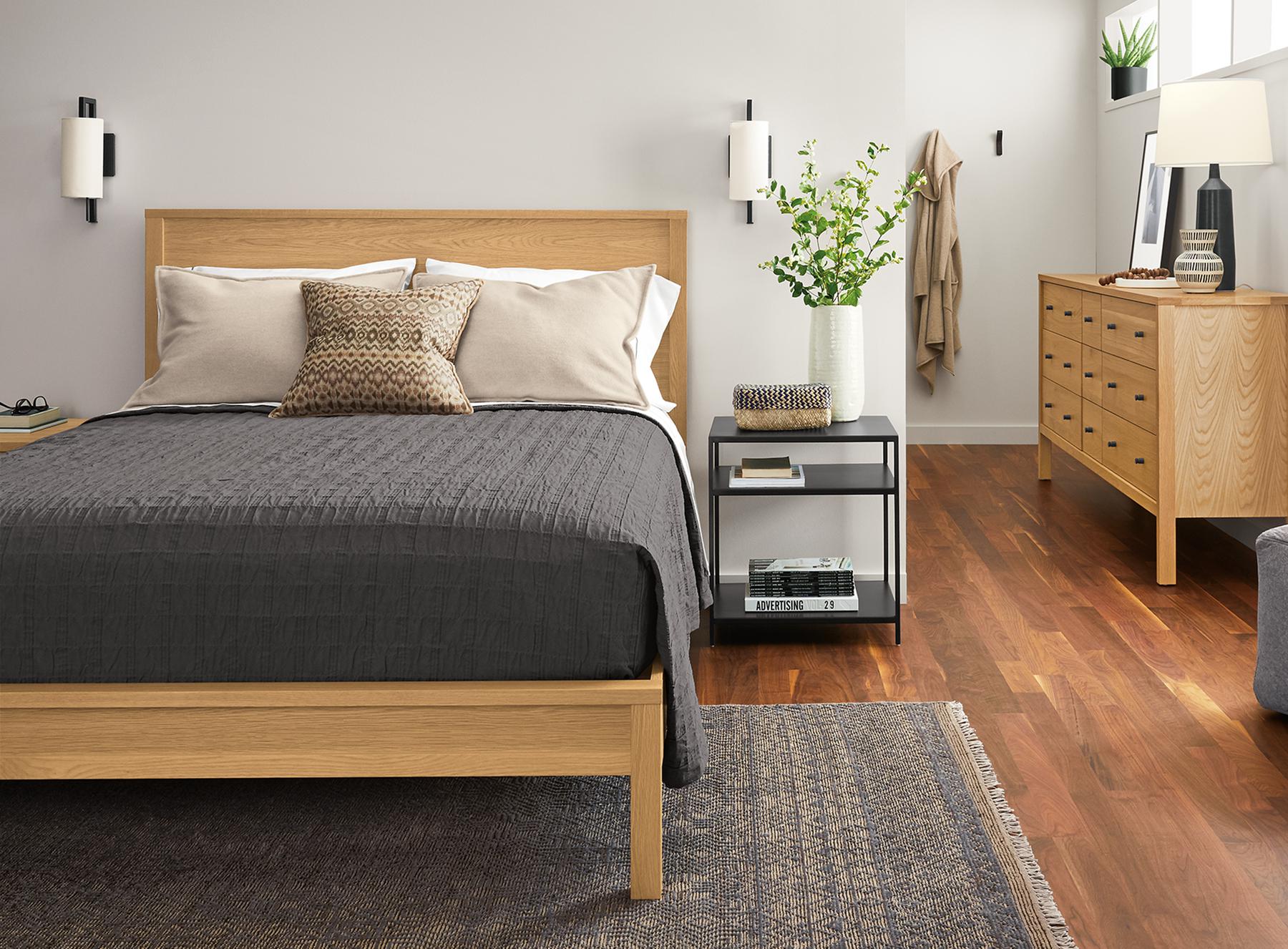 The 90-degree angles of the Emerson collection are everywhere, from the sturdy legs to each neatly fitting compartment in the dressers, vanities and cabinets. However, tiny round handles and pulls add an unexpected touch of whimsy and delight to the ultra-functional pieces.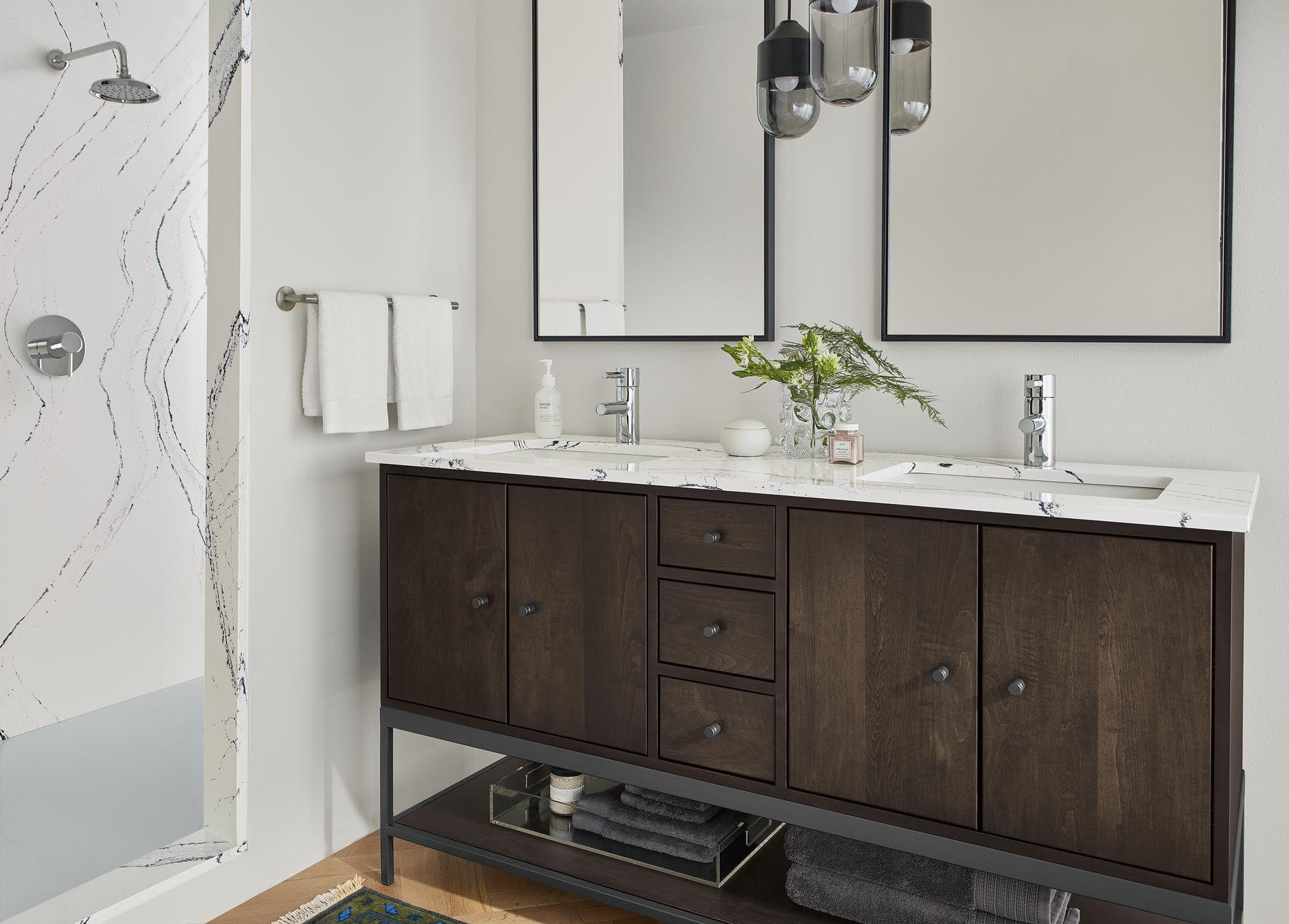 We like to think that our Linear collection is a gentle step forward in Shaker design, drawing inspiration from the right angles and ultra-functional approach, then adding in other modern touches such as mixed materials and bolder hardware. You can take the evolution one step further, as almost every Linear piece can be customized with your choice of wood finish, plus personalizing the tops and hardware in the cabinets.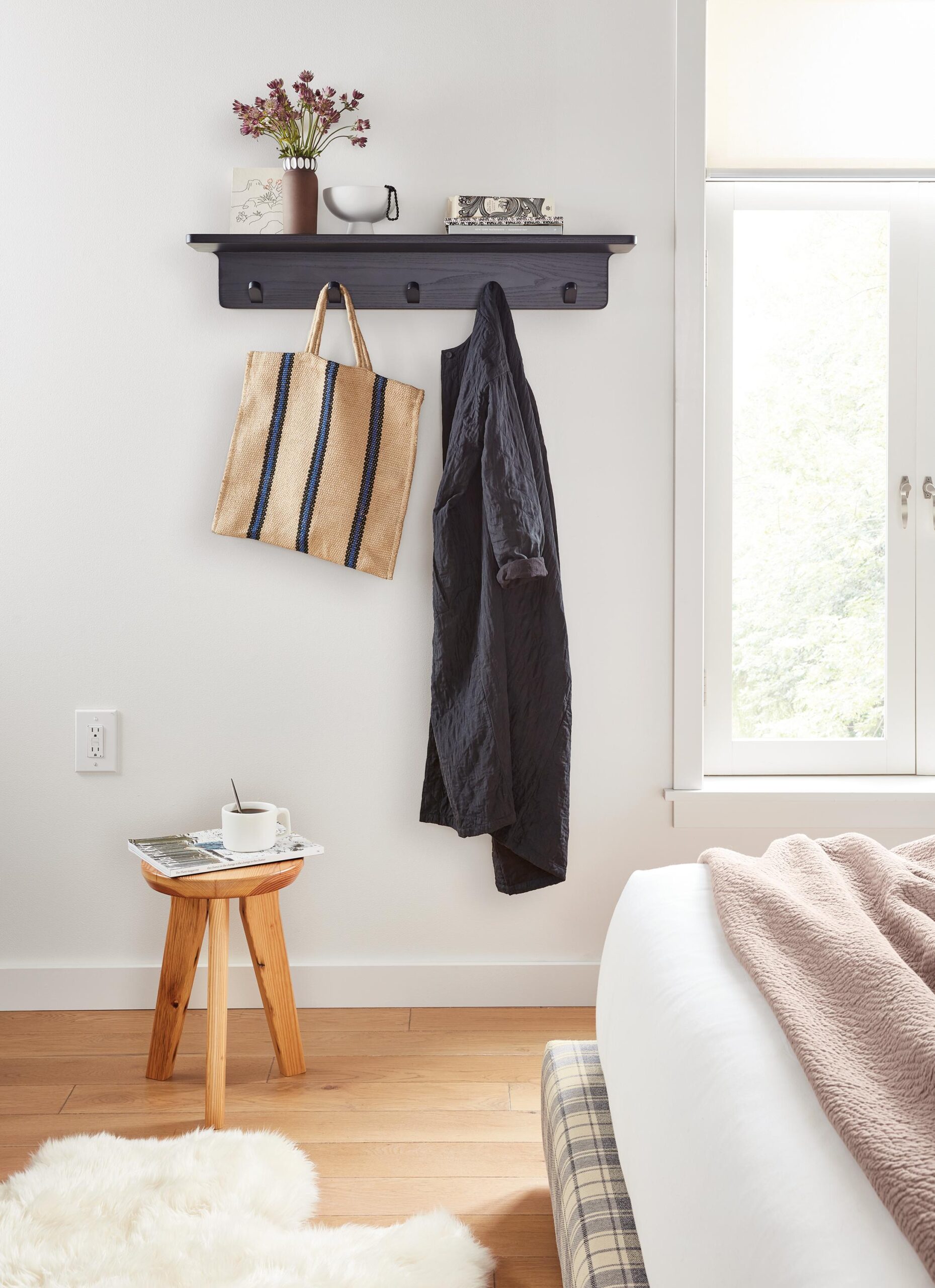 Want even more of a classic Shaker feel in your home? Small touches such as the Enzo wall shelf and Spike wall hooks are spot-on, form-meet-function additions.  Or check out the Thatcher Chair, a timeless delight that syncs with any style table. 
You can learn more about the craftspeople across the U.S. who are carrying on these generations-old design principles in our American-made furniture.