Antenna
Antenna is a marketing consulting firm based in Minneapolis. Following the build-out of a new 4,000-square-foot office, Founder and CEO Brendon Schrader called on Room & Board to help outfit the space.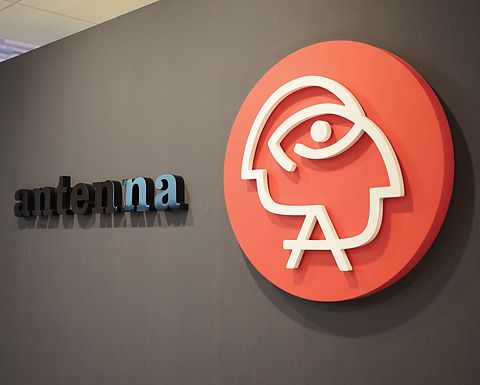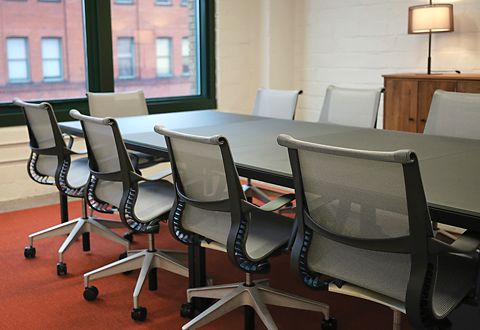 Antenna's goal was to furnish their meeting and gathering spaces in a way that complemented the company's red, white and black branding. The design plan included the conference room and a casual seating area nearby.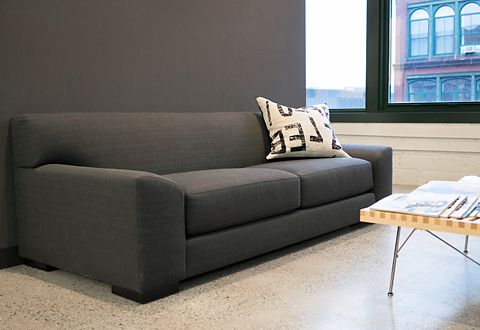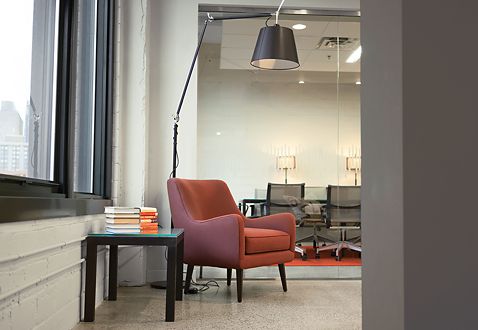 "We created unique spaces to gather and simply sit comfortably and work, or have more intimate conversations."
— Brendon Schrader, Antenna's Founder and CEO
The Room & Board Business Interiors team helped Antenna select pieces that would meet its needs both functionally and aesthetically. The team included flexible solutions like multi-purpose storage and a conference table that can be pulled apart into two separate tables for an alternate seating configuration.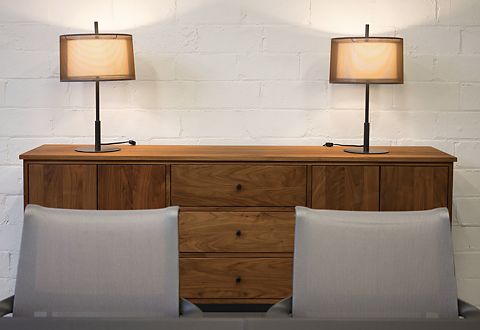 Since installation, the response has been positive. "Many guests comment on the space and the furniture," says Brendon. Antenna's office has since been recognized as a "cool office" by the Minneapolis/St. Paul Business Journal.