Mia
In celebration of the 100th anniversary of the Minneapolis Institute of Art (Mia), Room & Board designed new gallery seating areas and donated furniture that would hold up to the organization's 700,000 annual visitors.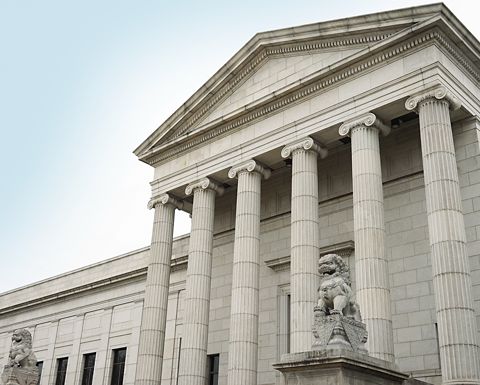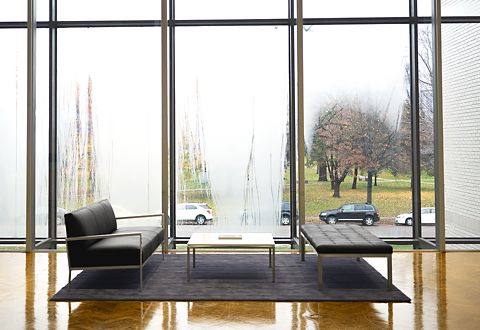 A Business Interiors Design Associate worked closely with Matthew Welch, Mia's deputy director and head curator, to determine the perfect furniture pieces and materials for the institute. Goals included giving all of the seating a cohesive, modern look and selecting materials that would require the least amount of maintenance from Mia's staff.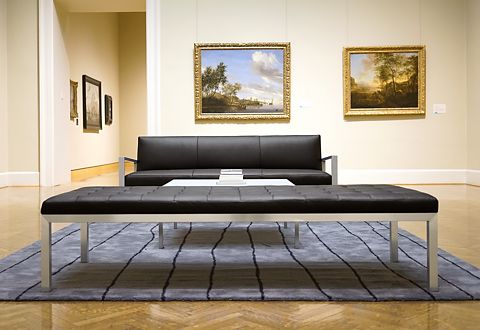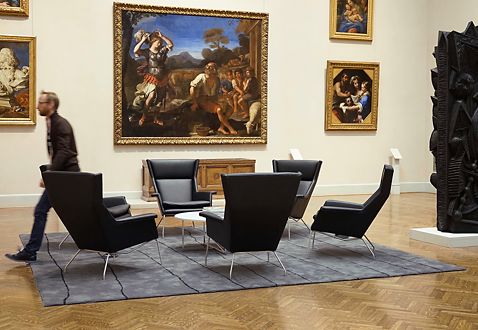 "They want to look at the art and talk about it, and they also want to sit down and visit with each other. So why not provide them with a space to do that?"
— Matthew Welch, Deputy Director and Head Curator
Mia chose a variety of seating configurations to encourage both conversation and quiet reflection. For example, large benches positioned in the middle of a gallery allow visitors to sit comfortably on either side for solo art viewing while sofas and chairs facing each other give groups a place to congregate.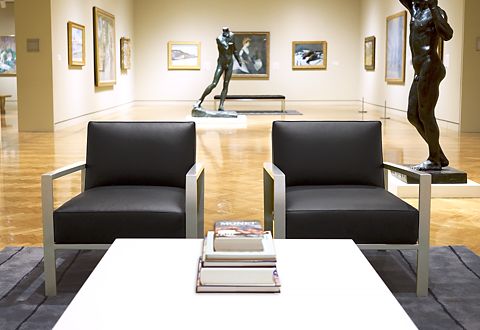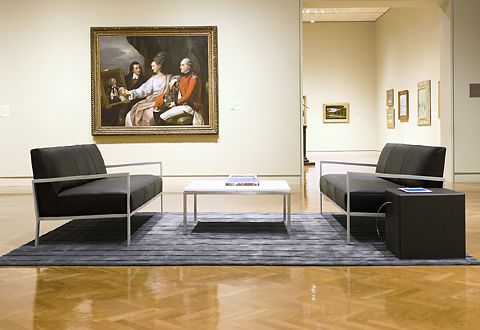 Material selection was critical for this project. Commercial-grade black leather, stainless steel accents and quartz composite table tops were recommended for their stain resistance and durability. Custom-sized rugs made from synthetic fibers hold up to high traffic and help keep the seating in place.