Stowe
This solid wood shelf has a live edge front that showcases grain patterns, knots and markings unique to the tree from which it came. Each shelf is one of a kind. The sturdy towel bar and mounting bracket are made from a single piece of steel for a sleek, modern counterpoint to the rustic shelf.
See the full Stowe collection
Artisan Crafted by:
Lyndon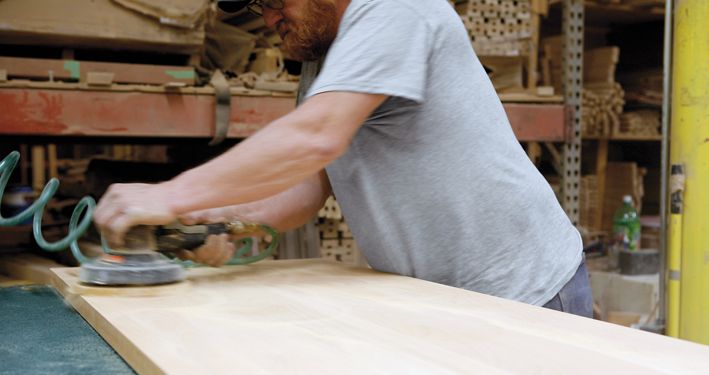 Lyndon Furniture is the result of a vision to combine traditional American craftsmanship with an abiding love and respect for nature. The family-owned company only uses lumber that's responsibly harvested from within 500 miles of the workshop, including trees from the family's property. Local artisans craft every piece.
More items in the Stowe Collection