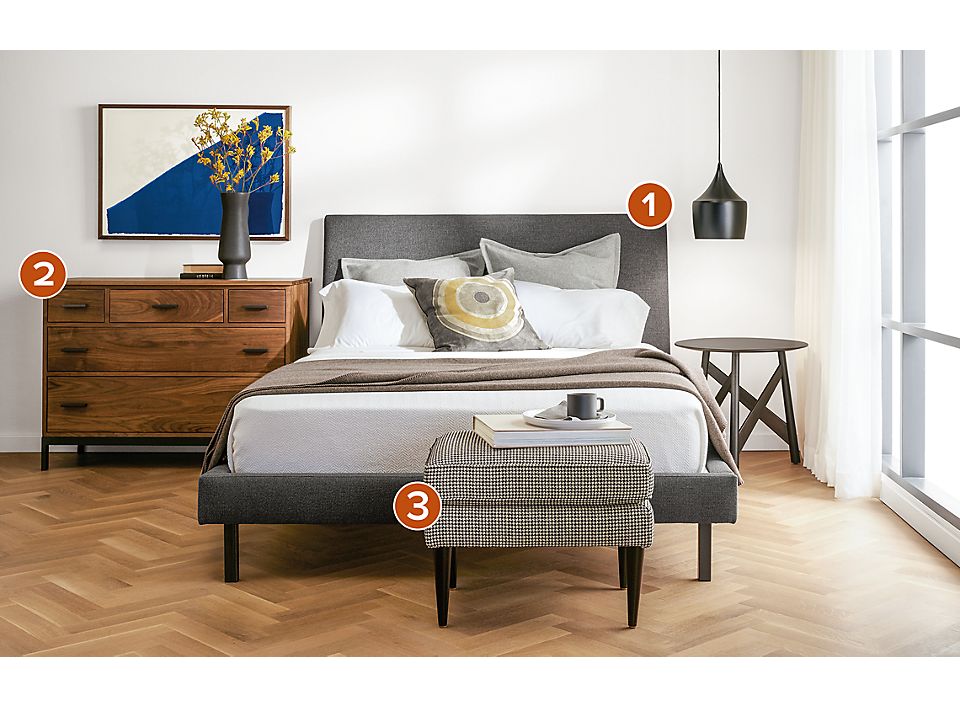 Why this room works
An upholstered headboard is ideal if you like to sit up as you read a book or watch TV. Our Ella bed provides comfortable backing, and it adds soft sophistication to the entire bedroom.
The Linear dresser is made of solid wood and lends beautiful color and material contrast to this bedroom. It reflects the clean, contoured design of the bed and keeps this space modern.
Light and airy, the Louis ottoman makes this bedroom a classic. We love how Louis looks at the end of this bed. It effortlessly balances comfort and style and offers unique seating in this room.