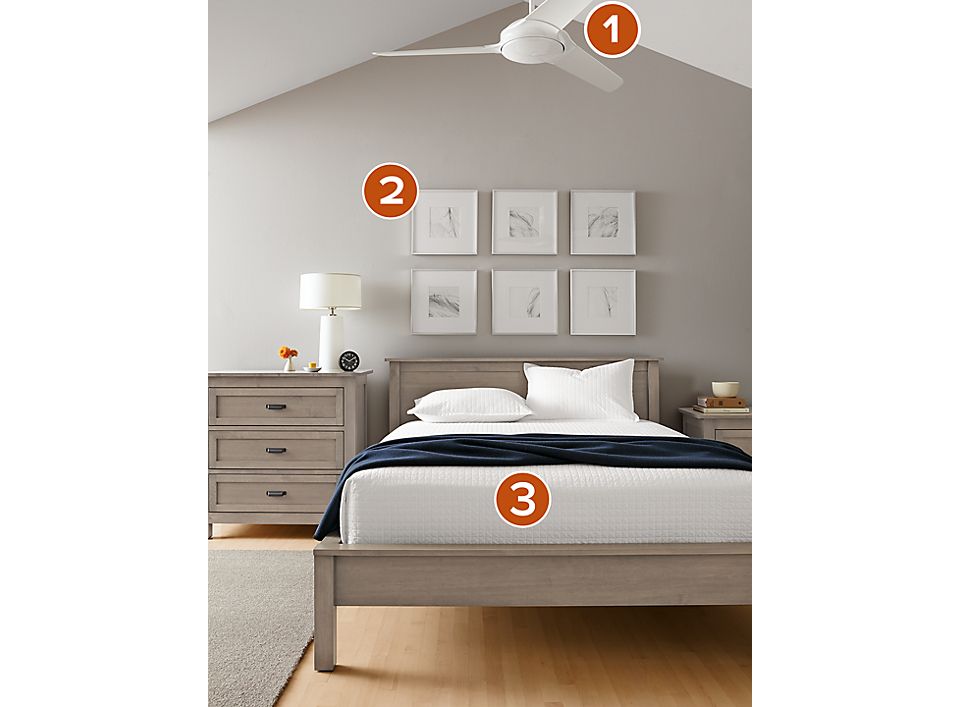 Why this room works
Add a ceiling fan to get your best night's sleep. The high ceilings in this room work well for this type of fan, and its clean design keeps this bedroom looking modern.
Frames in a grid layout liven up this wall. The silver frames bring brightness to the room and create beautiful balance.
Clean, crisp bedding gives this room an airy feel. Our exclusive 100% cotton percale bedding combines cool softness and unbeatable texture that's easy to layer, mix and match.