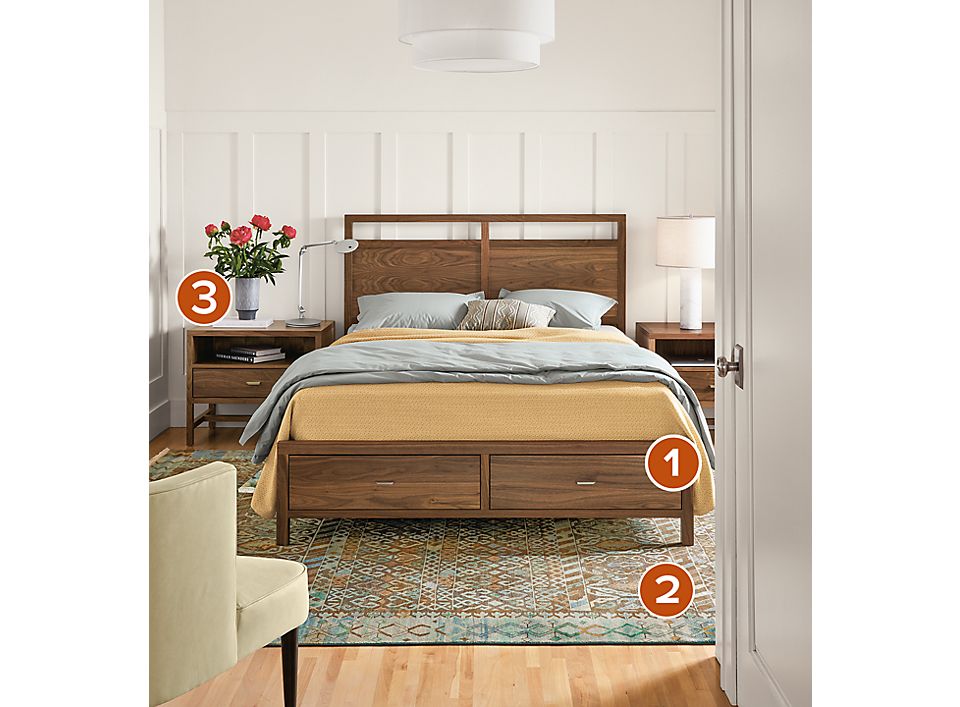 Why this room works
Storage drawers take the Berkeley bed from being beautiful to being beautiful and functional. We love the continuity between the nightstand and bed drawers for a seamless, cohesive look.
By playing with multiple patterns and an asymmetrical border, the Timuri rug adds elegance to this bedroom. The natural color palette is designed to work with any type of furniture or bedding.
Flanked Berkeley nightstands give this room a balanced look.