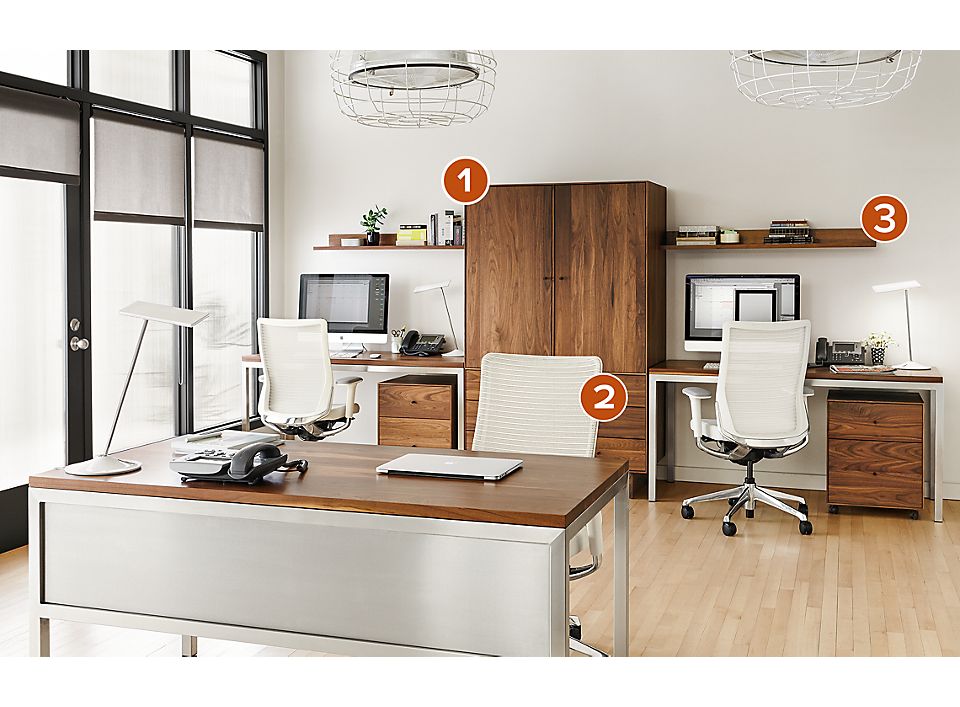 Why this room works
The Hudson armoire offers dual functionality, providing plenty of storage space and giving each person a more private work area. Its classic and durable design will last for years to come.
The office chairs keep this workspace bright and airy and invite movement among team members. The simple, timeless design of this chair also offers advanced ergonomic support.
Get creative with storage and display by incorporating wall shelves. These Mantel shelves are a fresh solution for personalizing a work area and making great use of larger walls.