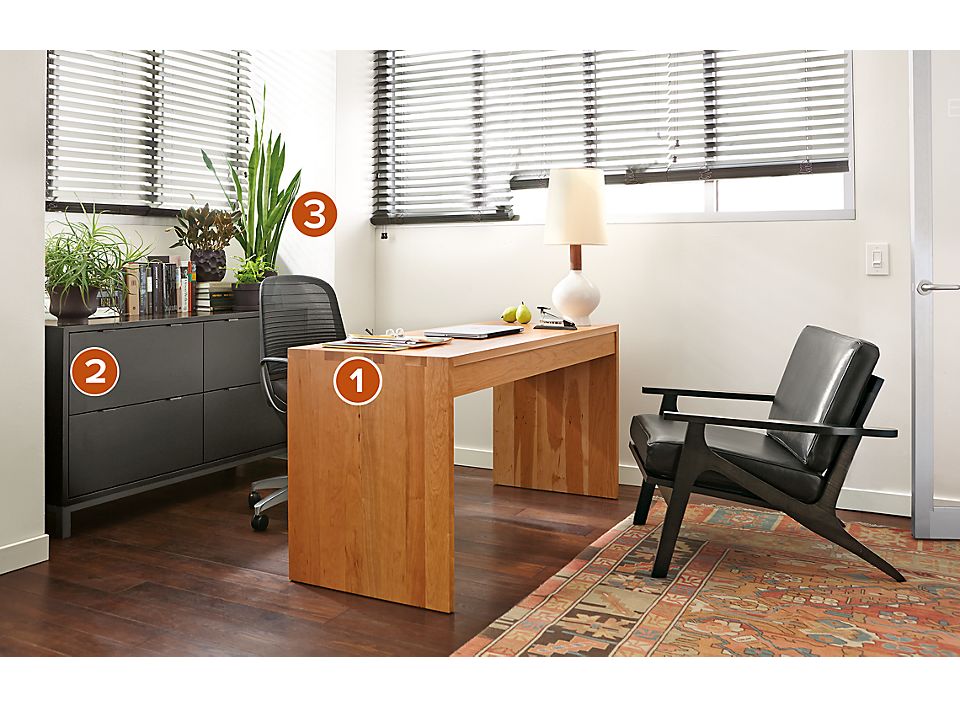 Why this room works
The pure shape of the Rowan desk makes it an anchor in this office. Artisan craftsmanship and warm wood grains make it a classic.
A sleek and functional cabinet is a must-have in this room. It provides plenty of extra storage while maintaining its modern appeal.
Get some greens! Plants are an easy and relatively inexpensive way to liven up an office space. We love how much life they bring to this room.