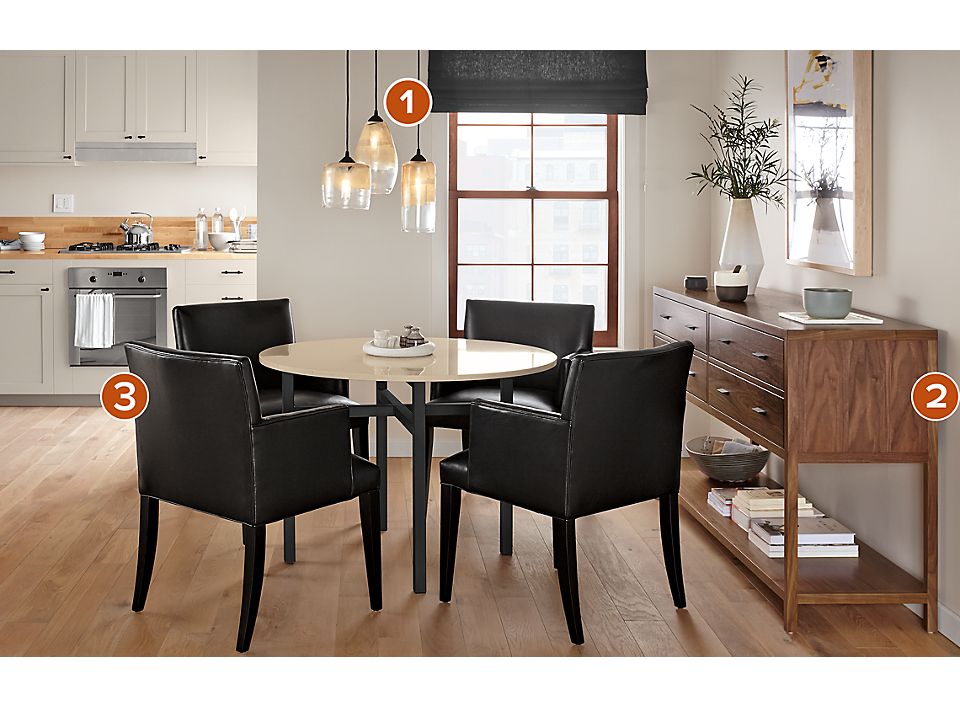 Why this room works
Hanging multiple pendants over your dining table offers a fresh, unique look. Make sure the light is distributed evenly, and have some fun choosing pendants of various sizes hanging at different lengths.
The Berkeley Cabinet is a gorgeous, understated addition to this dining room. It's a complete complement to the dark chairs and light table top, and its simple design pairs equally well with both classic and modern styles.
Create luxury in a casual, small space with leather dining chairs. The mix of materials creates a beautiful balance in this room.