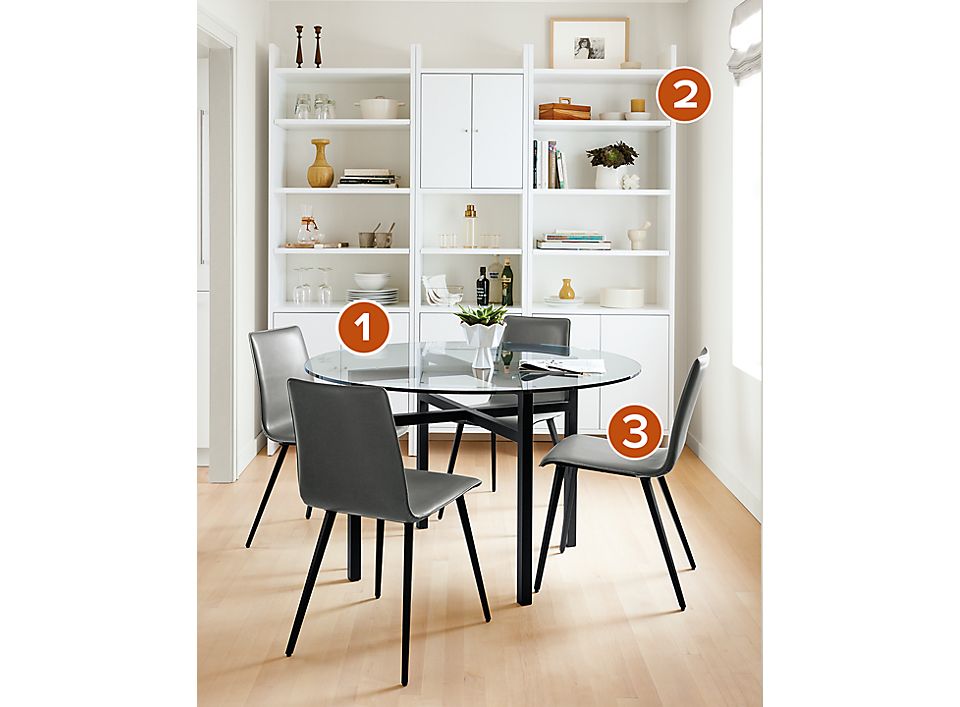 Why this room works
Just right for small spaces, our Benson table is big on architectural style. Perfectly scaled for this dining space, Benson's circular table top makes it easy to add or remove chairs.
Addison offers kitchen storage and more with its functional style. Linens and dinnerware can easily be stowed behind doors, while beautiful accents like vases, potted flowers, frames and glassware can be on display.
Our Hirsch chair packs comfort and style in a timeless, compact design. Each chair's sleek design complements the small scale of the Benson table. Plus, Hirsch's bonded leather seat and back will keep you and your guest comfortable.