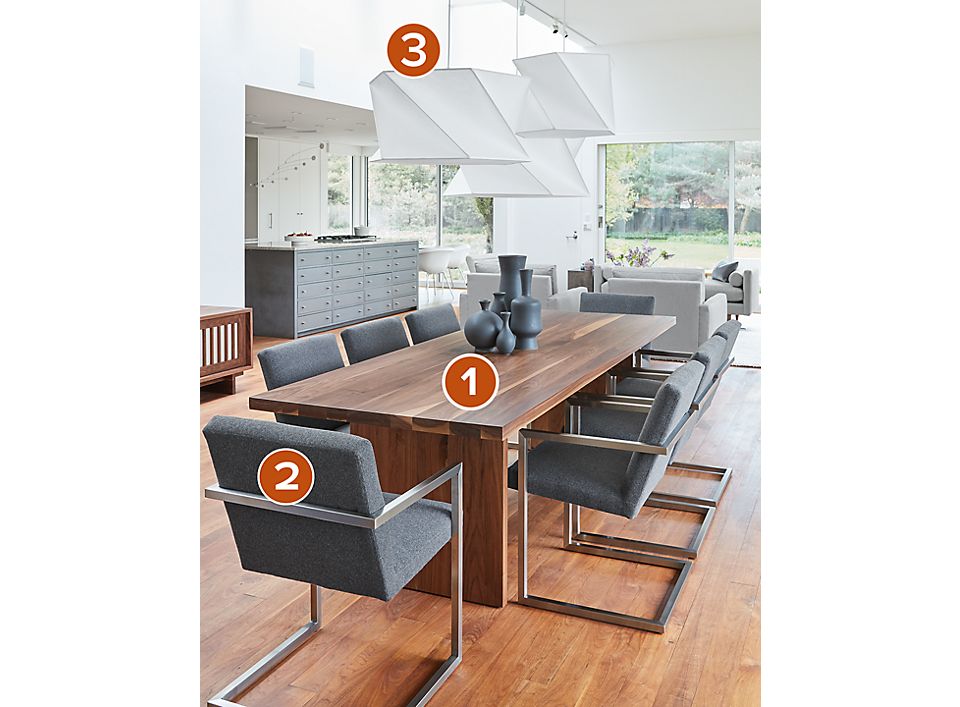 Why this room works
The Corbett table takes a cue from the hardwood floors in this modern dining room. A generous overhang means dining chairs easily slide underneath when not in use.
You can lounge all day in Lira dining chairs. A contemporary twist on a traditional chair, Lira features a soft gray, upholstered seat that beautifully contrasts the warm wood.
Cast a soft, diffused glow in your dining room with Waltz pendants. Hanging them at varying heights creates visual interest to always keep this space looking fresh.