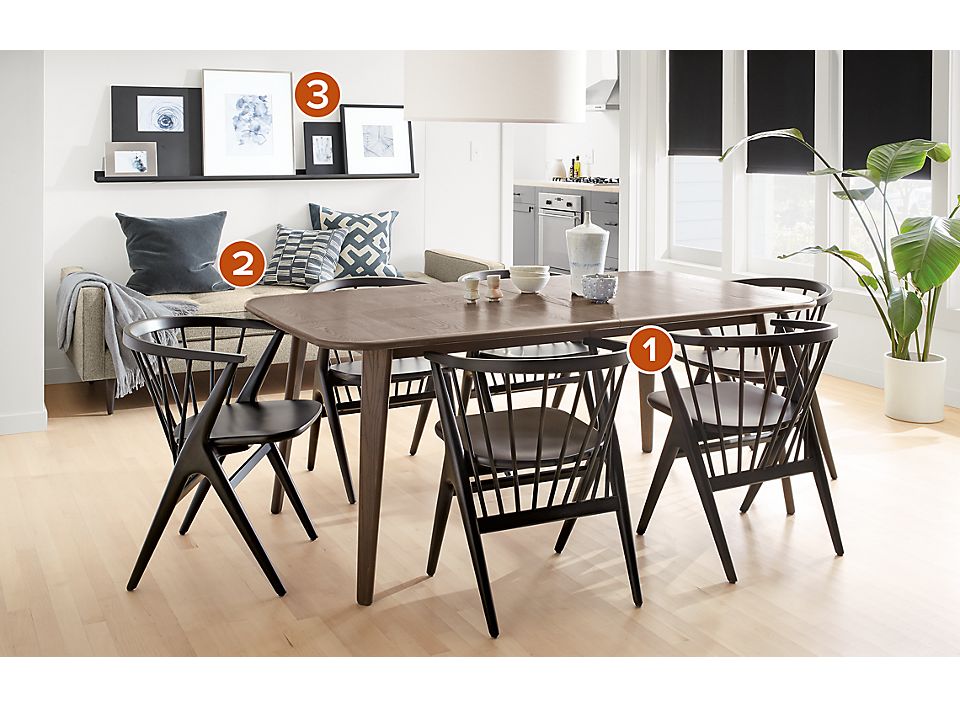 Why this room works
We love pairing the distinctive Soren dining chairs with the sculptural, smooth Lowell dining table. The color contrast between the wood creates drama.
With a wood table and wood chairs, the studio sofa in this space adds much needed softness. It's like bringing the comfort of a living room into the dining room.
Adding framed photos or artwork into the dining room is a great conversation starter at mealtime. Placing favorite memories in an easy-to-see spot creates an inviting feel.