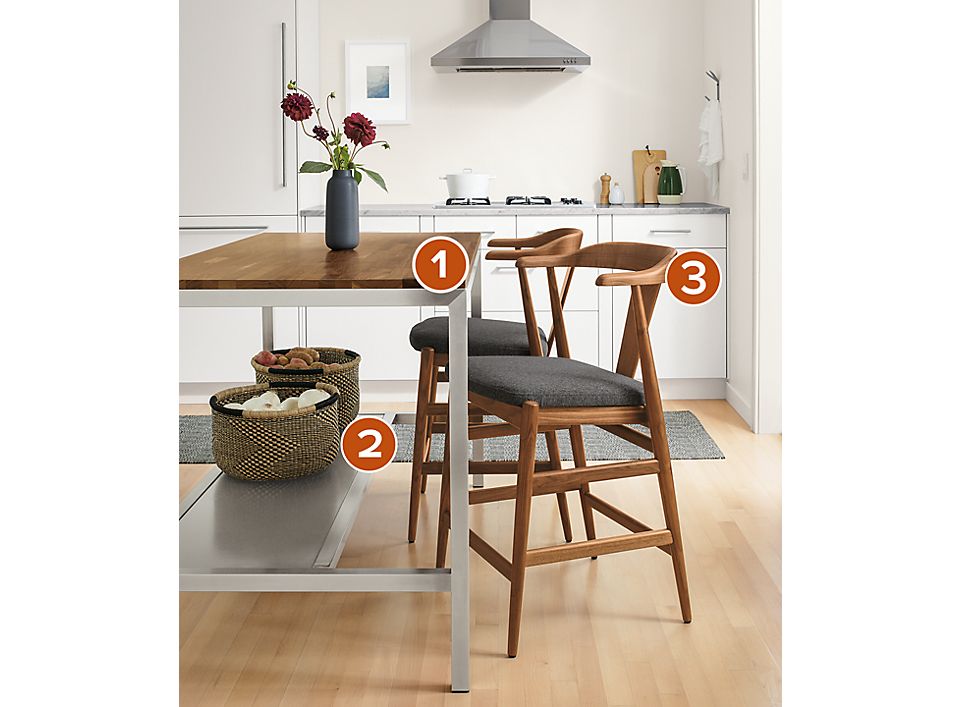 Why this room works
The Portica counter table serves multiple uses in this casual kitchen. It can function as a food preparation station, everyday dining and store whatever you need.
Baskets are the perfect way to harness clutter, especially in the kitchen. Containing cookbooks, linens and more has never been so easy.
Our Evan stools shine in this space. The unique design and mix of solid wood and fabric give this room a soft, inviting feel. They easily slide under the counter when not in use.