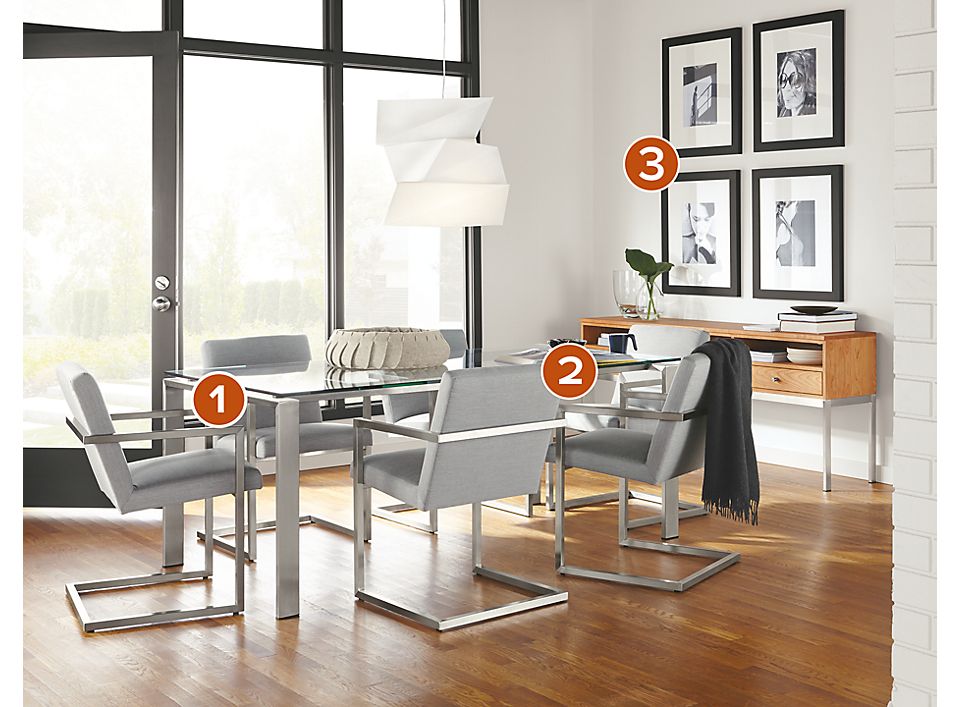 Why this room works
Make mealtime modern with materials like glass and steel. A table with unique design helps anchor this room.
Comfortable arm chairs don't have to be stuffy. The mix of materials featured on these dining chairs keeps a modern aesthetic while still offering an inviting seat.
Inspire conversation over a meal by incorporating photos or artwork into a frame wall. Choose personal elements that tell a story, shown here in a balanced grid layout.