Cass Table with Sava Leather Chairs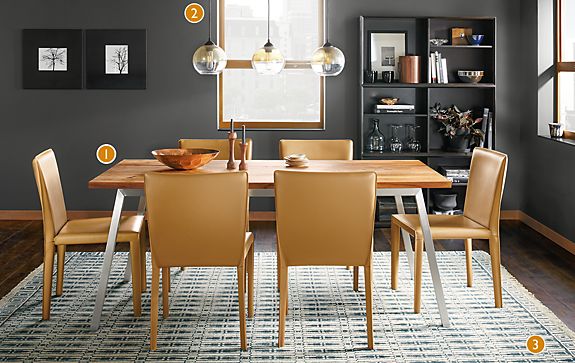 Why this room works
The sleek, modern design of our Cass table is a great option if you like a lot of surface area, and the overhang makes it easy to neatly tuck chairs away when they're not in use.
Luster globe pendants emit the perfect amount of soft light over a dining table. We recommend hanging pendants high enough so you can see across the table.
Add visual interest with an intricate rug. Our Tulum rug brings a one-of-a-kind pattern to this room, while its contrasting hues brighten up the dark walls and accents.