Hart Dining Table in Natural Cherry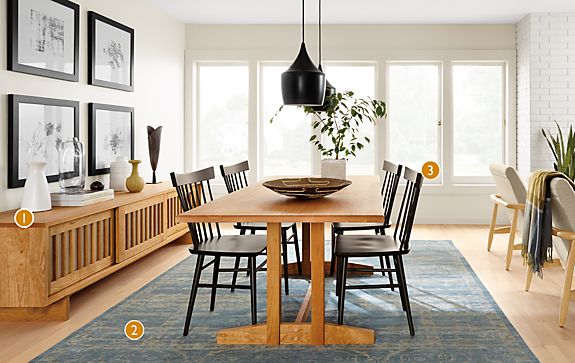 Why this room works
A unique take on dining storage makes this room stand out. This low-profile cabinet acts as much as a piece of art as it does storage, leaving plenty of room for display space as well as showing off intricate construction.
Add a pop of color and extra comfort with a large rug. The blues bring muted warmth to this dining room, plus it keeps the chairs from rubbing on the wood floors.
Charcoal-colored chairs are a modern accent to the other light wooden pieces in this dining room. They create beautiful cohesion with the hanging pendant lights.