Iver Table with Pike Chairs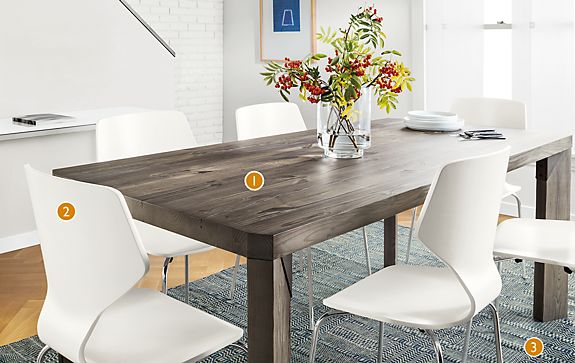 Why this room works
The Iver dining table has so much texture and personality that it shines even brighter in this white, modern dining room.
The height of the Pike chair is a great complement to this old-school style table. These modern chairs add just a bit of height to the room without overpowering the style or size of the table.
The Montage rug is made using a flat-weave technique, meaning it cleans up well, making it a perfect fit for a busy dining room or kitchen.