Micah Table with Caprice Chairs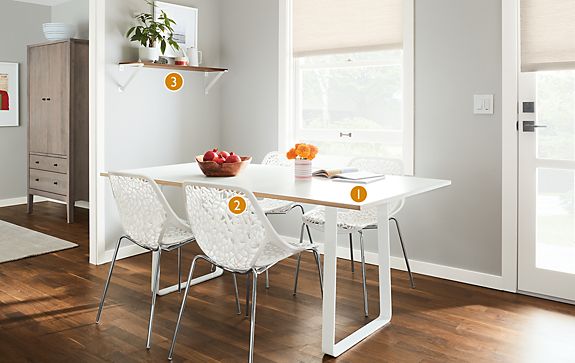 Why this room works
Make mealtime modern with the Micah table. Topped with laminated plywood, this table is virtually indestructible and is perfectly suited for this casual kitchen.
Bright white in modern shapes makes our Caprice chairs look ultra-contemporary. The lace-inspired design gives this dining nook casual elegance.
Maximize every part of a smaller space with smart wall decor. Our Biblio wall shelves are deep enough to host your favorite plant or herb, cookbooks, framed photos and more.