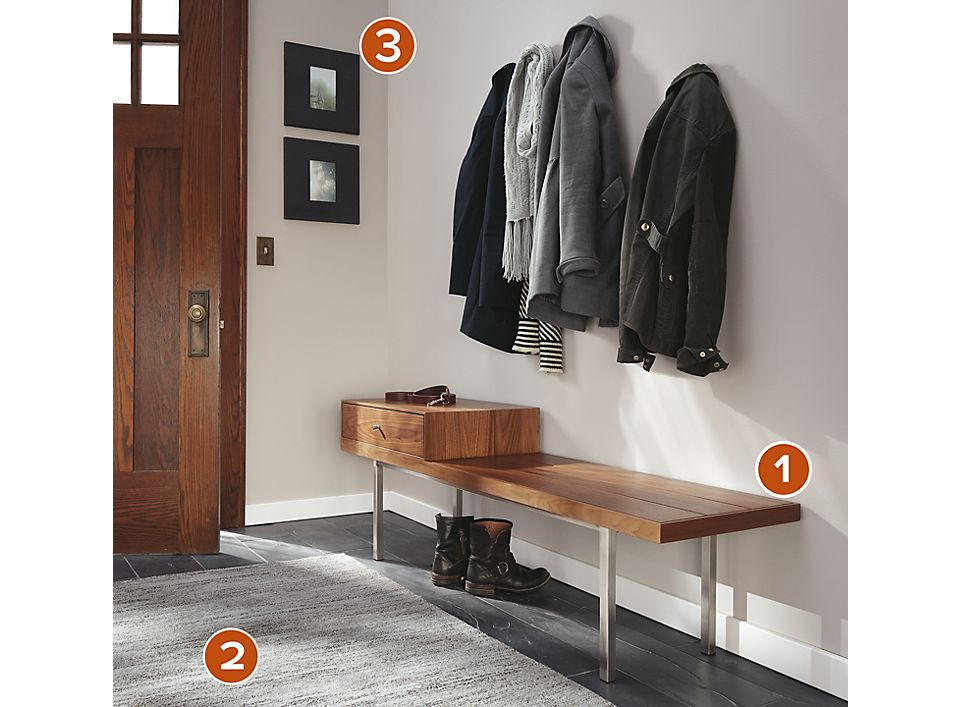 Why this room works
A beautiful bench with built-in storage can take care of most of your needs, from organizing gloves and sunglasses to providing a place to put on shoes before heading out.
Inherently durable and stain-resistant, a 100% wool rug can handle heavy traffic and cleans up easily.
Give yourself something to smile about as you enter and exit. A few images of your favorite places or people is a welcome detail that makes you feel right at home.