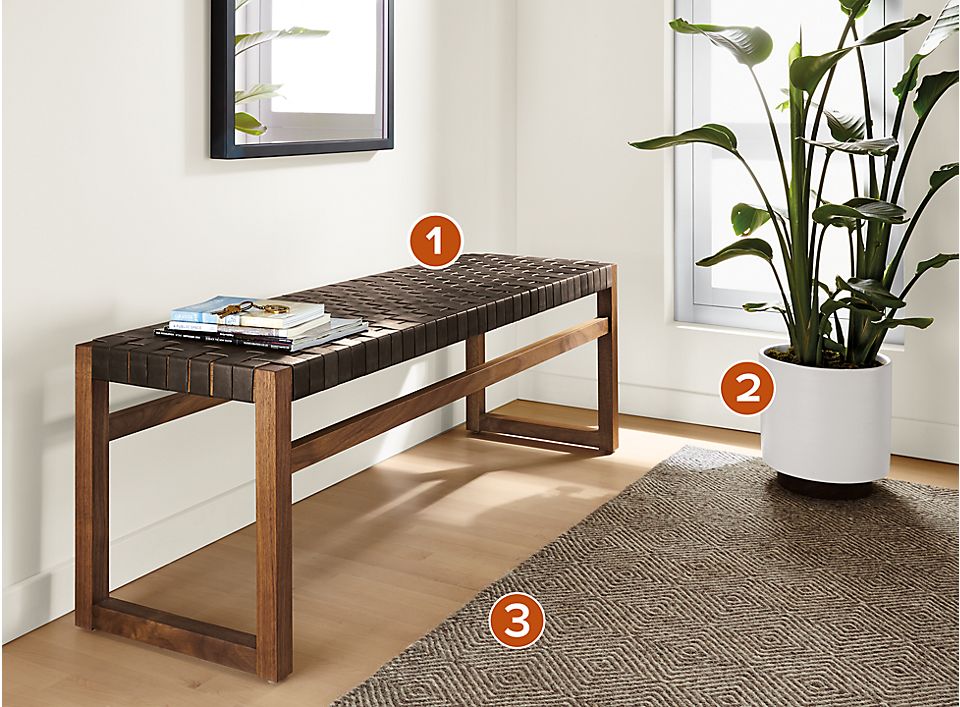 Why this room works
A beautiful bench can make an entryway feel less stark. The intricate design of this bench blends seamlessly with the modern aesthetic of the home.
Adding a planter is a fun and easy way to liven up the entryway. And it'll create an inviting atmosphere for guests upon arrival.
Bring modern functionality to your entryway with a subtle and timeless rug. Durable and reversible, this rug is perfect for long-lasting wear.