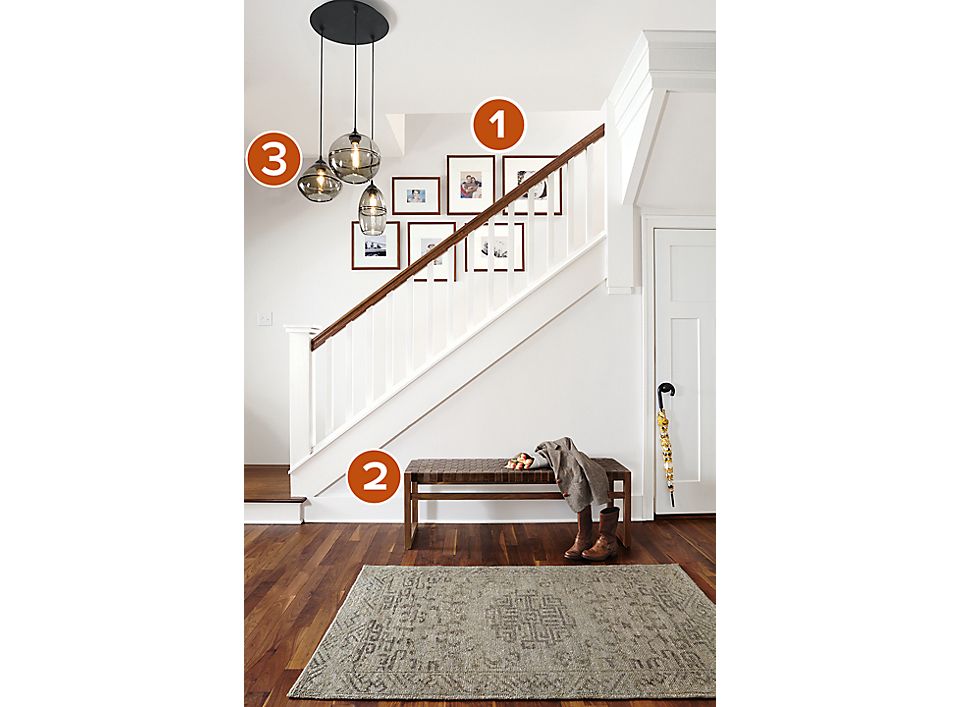 Why this room works
A staircase frame wall arrangement draws the eye upward, using Profile frames in multiple sizes. By starting with the middle of the staircase, frames can be added to over time without upsetting the balance of the layout.
The colors in the Reed bench and Amira rug work seamlessly with the flooring, handrail and frames.
A set of Banded pendants offer a soft silhouette to balance the angles of the frames and bench. The hand-blown glass globes provide a gentle glow.