Boulevard Blanket in Grey/ivory and Mara Coverlet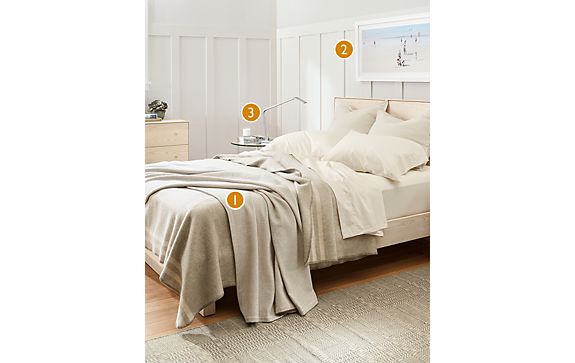 Why this room works
Our merino wool Boulevard blanket and cotton blend Mara coverlet in light, neutral colors are easy to layer.
The airy, coastal tones of the exclusive print by Nicolas Le Beuan Benic tie in beautifully with our Hudson bed and dresser in sand finish.
A bedside task lamp is a smart choice for late-night reading. Our Reach lamp has an adjustable arm that makes it easy to focus the light where you need it most.