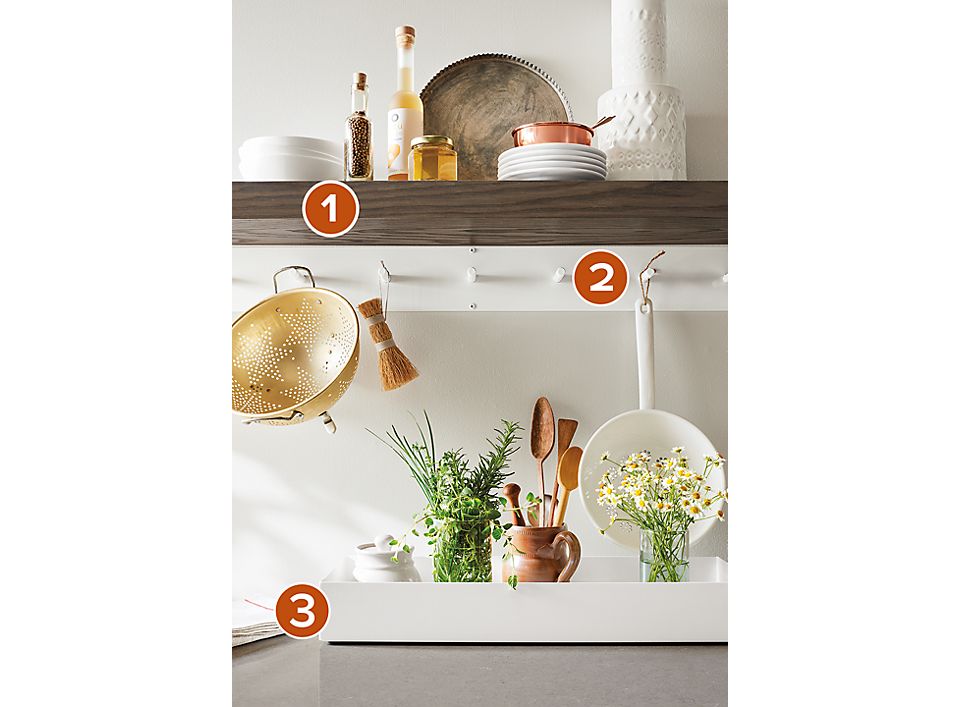 Why this room works
Open shelving lends an airy look to the room. A Float shelf keeps frequently used oils, dishes and bowls within easy reach.
Hang a variety of kitchen implements from our Spike wall hook. Made of powder-coated steel, it is easy to wipe off.
Our Terrace planter makes a clever kitchen organizer to corral herbs, spoons and more.