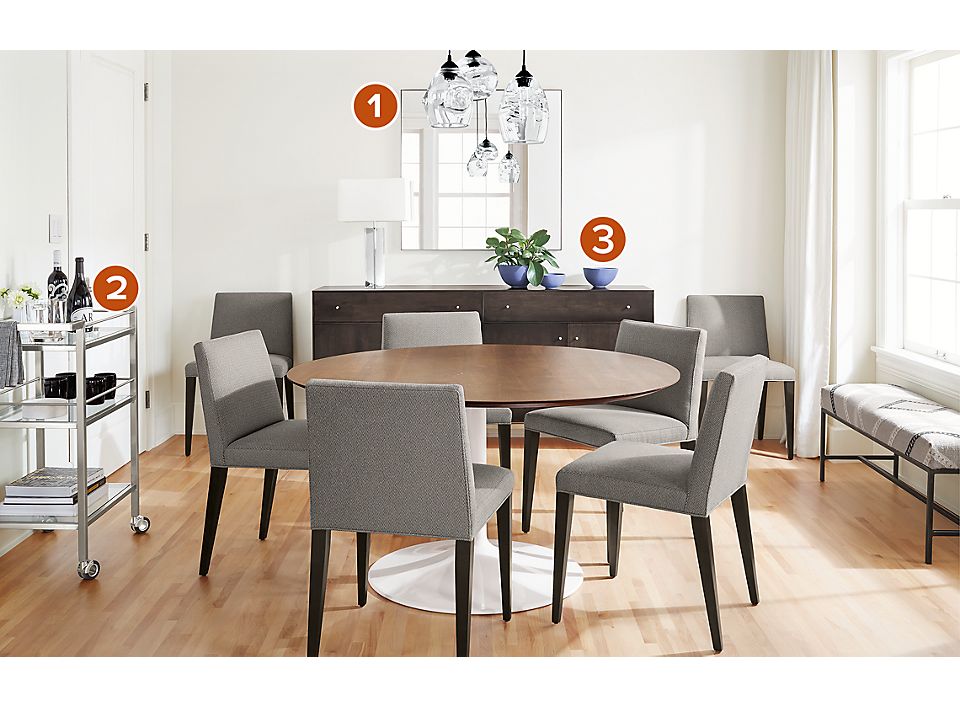 Why this room works
Hanging an Infinity mirror above the Hudson dining cabinet makes this room appear larger and reflects the beauty of the hand-blown Glow pendants.
Our Brixton modern bar cart provides glamour and complements the similar materials in the mirror.
A set of Anya nesting bowls adds a pop of color to an otherwise neutral room.