Meadow
The skilled hands at Robert Siegel Studio create each Meadow vase from exclusive black porcelain finished with a shiny glaze, boasting a beautiful visual contrast. Each vase is stamped on the bottom with our co-branded logo. Stage Meadow individually or in groupings.
See the full Meadow collection
Artisan Crafted by:
Robert Siegel Studio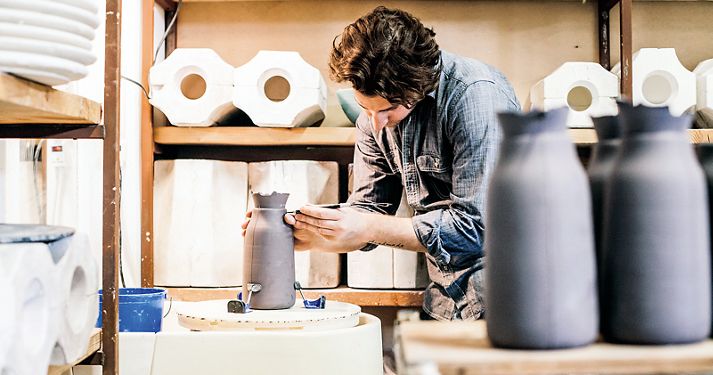 Founded by an experienced porcelain artist, this Los Angeles studio focuses on simple, functional forms and uses locally sourced clay. Each piece starts with porcelain poured into a mold, which is made in the studio. When the precise thickness is achieved, the mold is carefully removed and each piece is trimmed and glazed by hand.
More items in the Meadow Collection