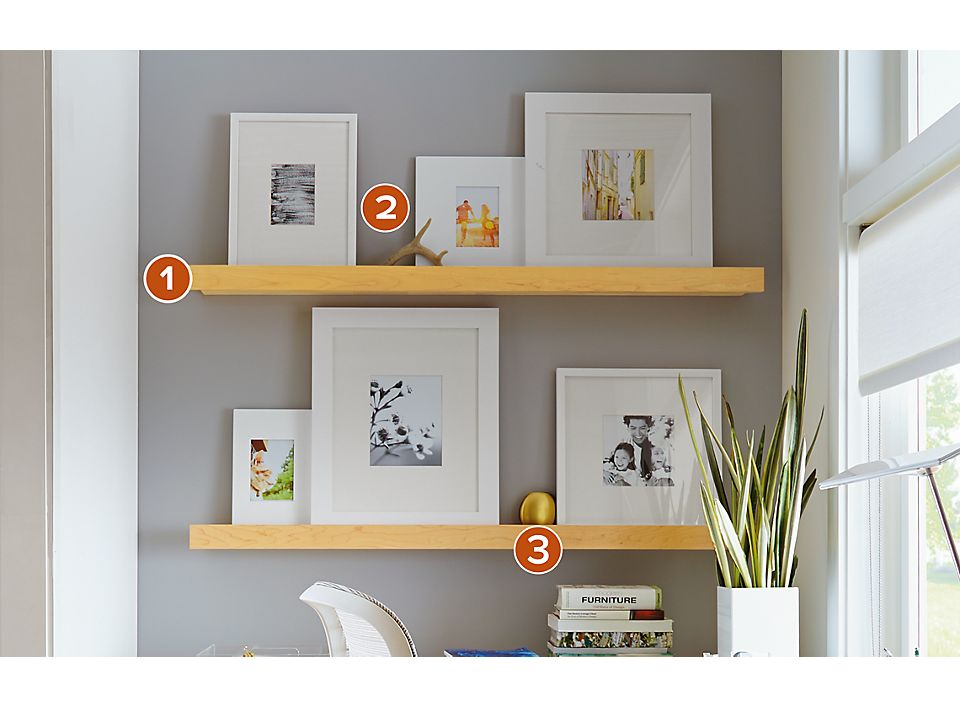 Why this room works
Picture ledges create a versatile gallery, which can be rearranged easily. Two Sill ledges fill this wall beautifully.
Using frames in the same color, like these Profile and Profile Wide frames in white, creates a cohesive look even though the photos and frames vary in size.
Small decorative objects add even more personality and dimension to the display.