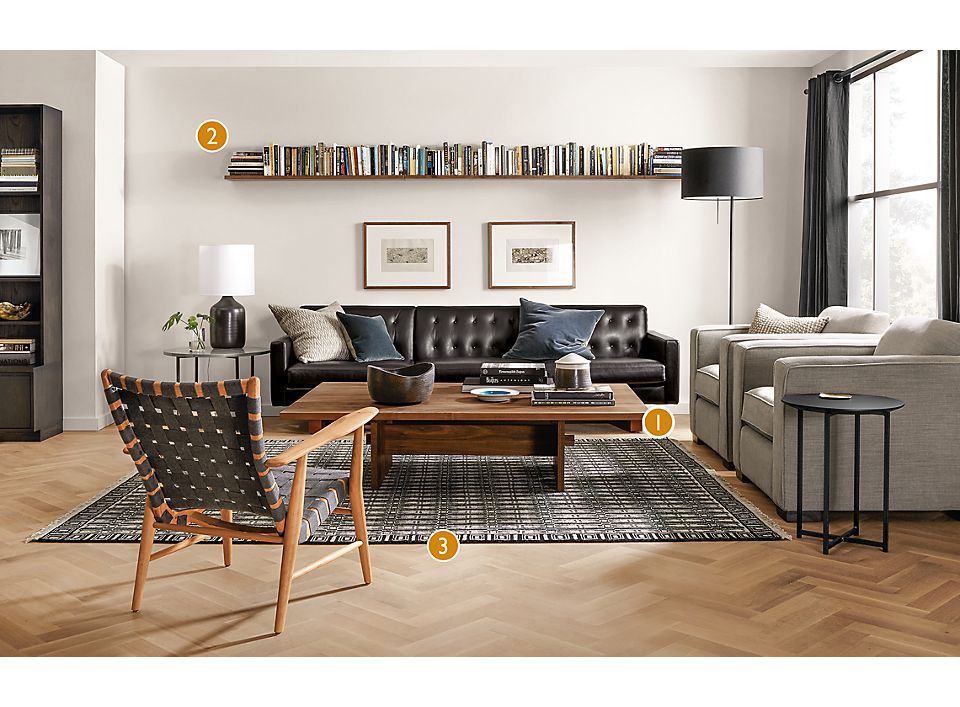 Why this room works
This room features multiple materials and shapes, so a solid wood table with a linear design helps tie the entire space together. Our Dane coffee table is also perfectly scaled to this room because it's easily accessible to all seating.
For a unique display of books or personal items, consider our Mantel wall shelves. Here, they add depth and dimension to the room, creating a one-of-a-kind look for book storage.
The Tulum rug helps give this space structure, while its tones mix dark and light in a classic pattern that's complementary to all pieces.