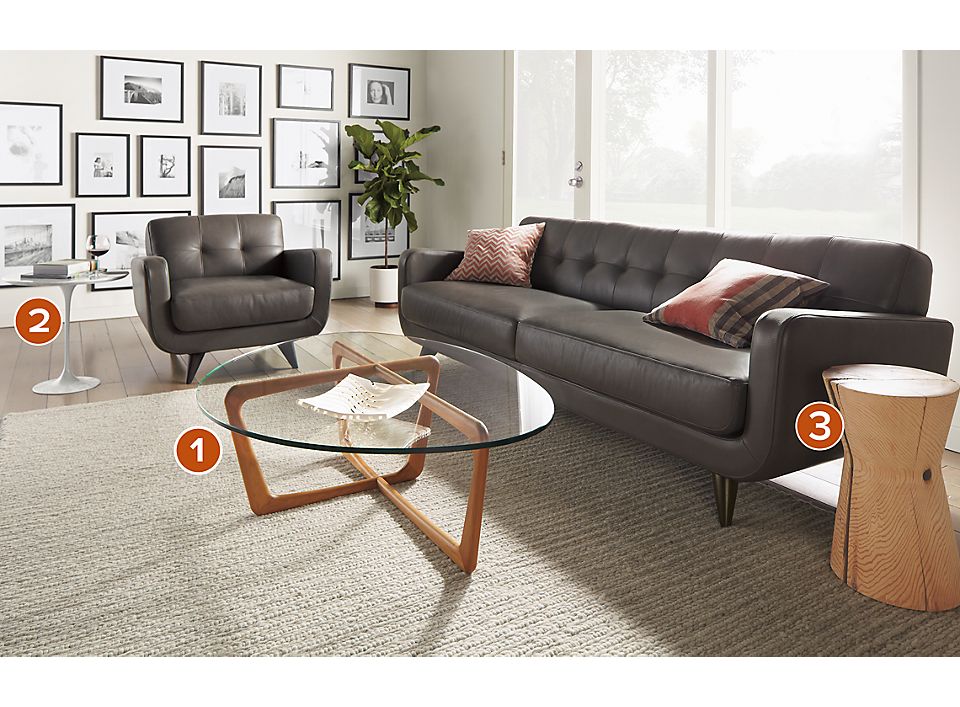 Why this room works
We love how seamlessly the Dunn coffee table integrates into this space. Dunn has rounded edges so you can position seating anywhere in this room. The glass top is a perfect match, allowing you to see the artfully crafted wood base.
The Saarinen end table sits evenly with the arm of the chair. Made from white marble, it brightens up the room and is a great companion for the chair, offering easy access to books, beverages and more.
The Reclaimed Wood stool shows off beautiful, natural wood that echoes the warm wood of the Dunn table. These woods mixed with the light, bright marble of the Saarinen table work together to create an inviting room.