Chapman Kids Bedroom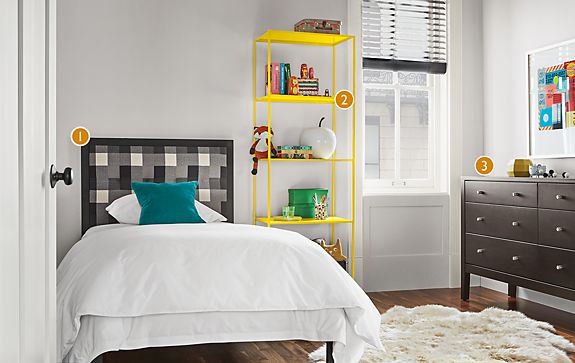 Why this room works
In a timeless buffalo plaid pattern, the Chapman kids bed blends soft fabric and a natural steel frame for a one-of-a-kind look. The graphic, yet neutral pattern, complements all colors and materials.
Personality shines in the Slim bookcase. The bright yellow powder-coated color offers eye-popping contrast in this otherwise black and white room.
The Calvin dresser provides ample clothing storage and tons of surface area, making it the perfect spot to showcase toys, books and more.