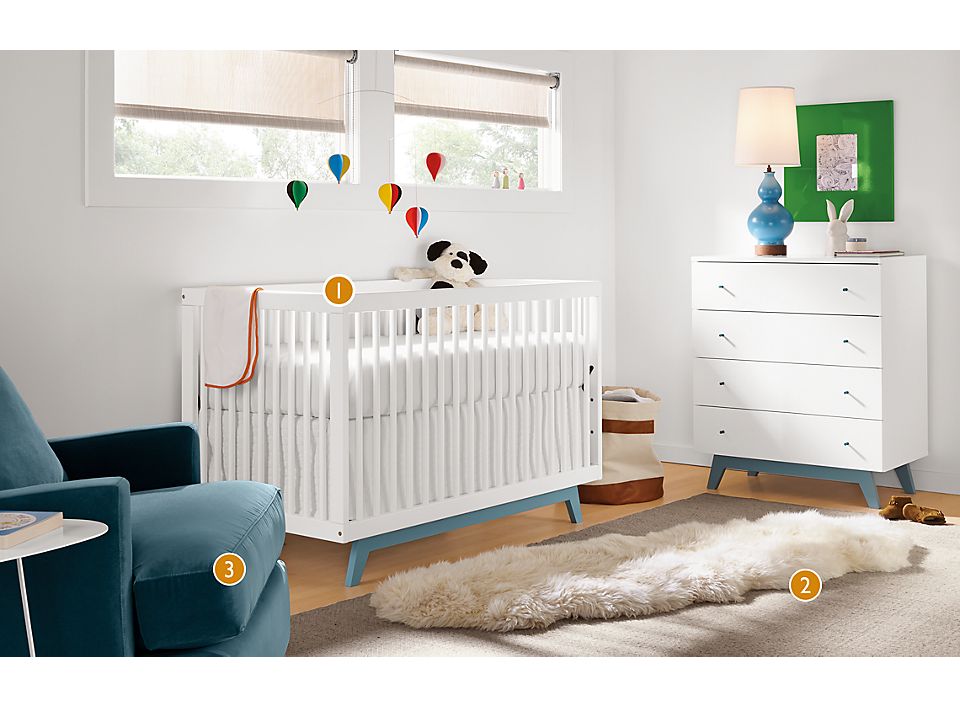 Why this room works
A customized crib makes this room pop. Choose from a variety of colorful bases to make the crib your own. Here, it plays into other hues in the room and creates a cohesive look.
Get extra comfort with a Sheepskin Rug. Unrivaled in coziness, it adds warmth to the room and can be a great play spot for your baby.
The Swivel Glider Chair is the perfect place to spend some extra time with your baby. With close proximity to the crib, it's a comfortable rocking spot.