Nest Crib Nursery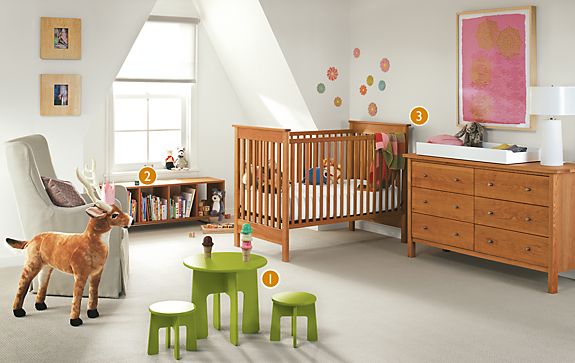 Why this room works
The Loki table and stools make this room extra kid-friendly. The small stools are a perfect perch for kids, and they'll love playing with furniture that's exclusively for them.
Double up on storage and seating with an innovative bench. Perfectly placed underneath the window, the bench helps create a nook that's ideal for book reading and book storage.
Solid wood crib construction adds safety and modern design to this nursery.