Piper Bed with Soren Lounge Chair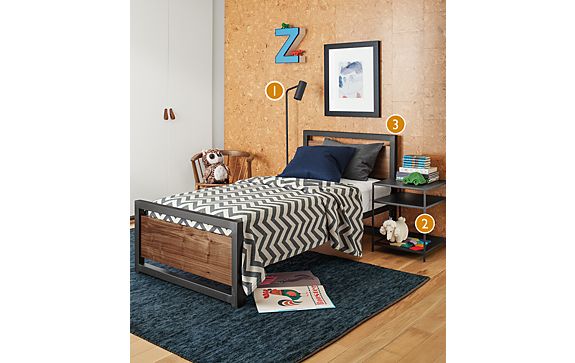 Why this room works
The Chronicle floor lamp is a great way to get direct, focused reading light in this kids bedroom. It's a modern take on a traditional floor lamp.
The Slim end table in natural steel plays back to the materials of the floor lamp and bed frame. Packed with multiple shelves, this end table is a creative nightstand solution.
The streamlined look of our Piper bed is complemented by the chevron pattern of the Ascent blanket in black. A versatile design, Ascent adds a cozy layer of warmth kids will love.