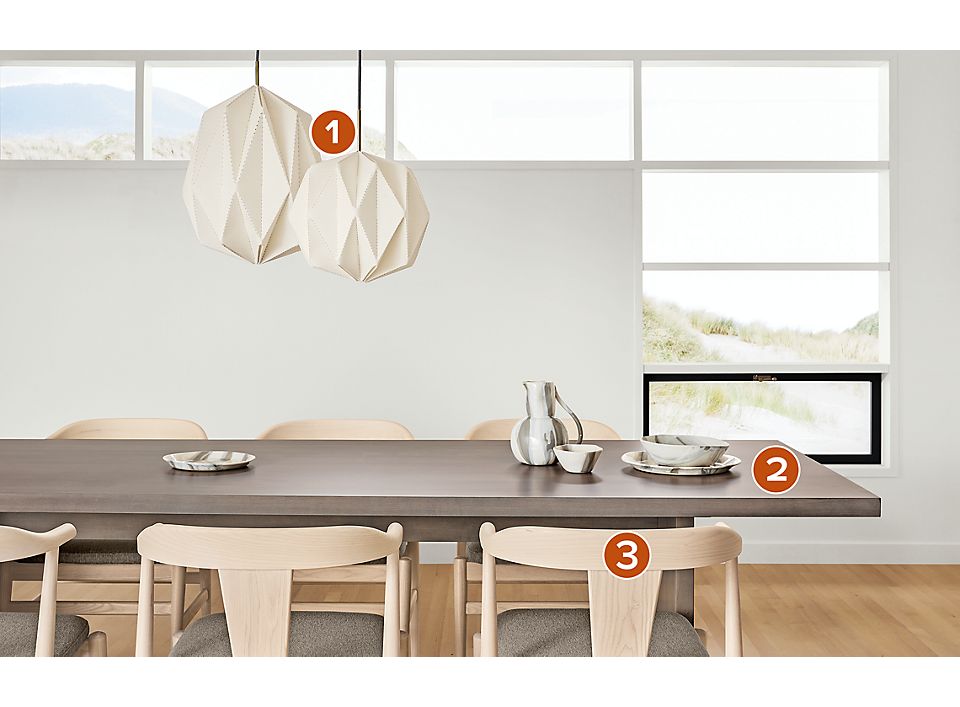 Why this room works
Inspired by origami, Orikata pendants create a stunning focal point in this neutral dining room.
Our Corbett table anchors the space with its sleek, modern lines and solid wood construction.
Featuring Danish-inspired design, our Evan chairs are beautiful from every angle. Their sculptural forms provide comfortable seating that's sure to encourage guests to linger at the table.