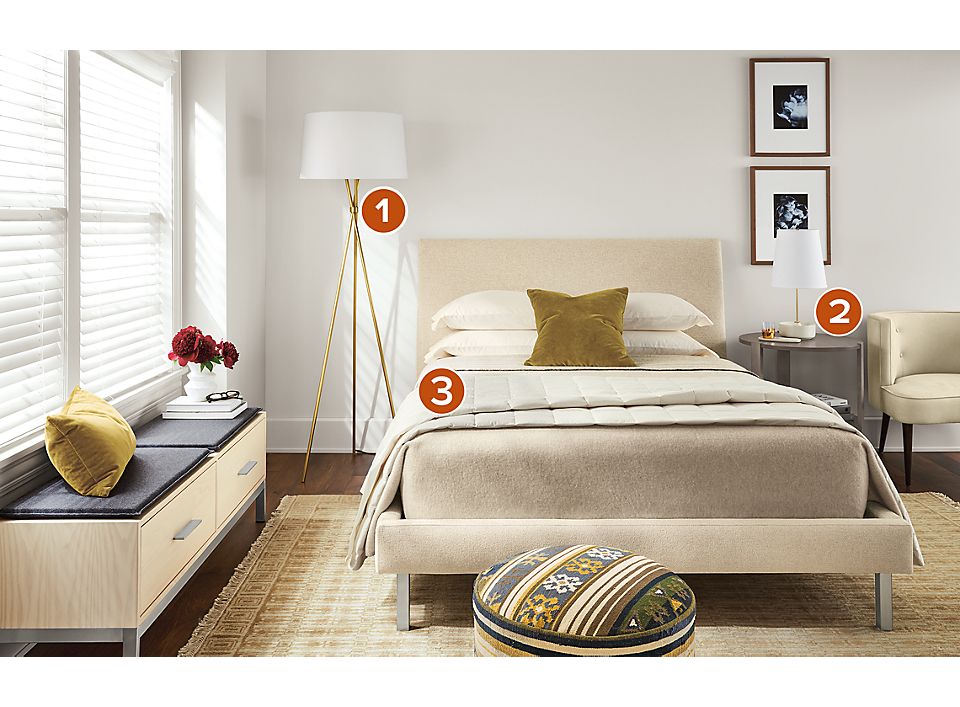 Why this room works
This modern Tri-plex lamp adds architectural interest to the room, draws the eye upward and provides soothing ambient lighting.
Our Capstone lamp has a ceramic base that's perfectly shaped to keep small items like rings or watches within arm's reach. A three-way switch provides functionality from soft light to reading level.
Filled with cozy down, our Surrey blanket adds an extra layer of texture and comfort for cold-weather months.