Allston Sleeper Sofa Room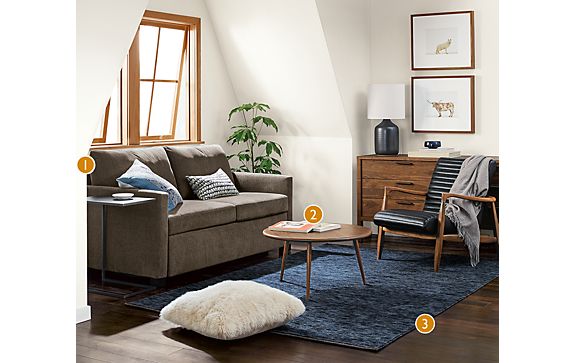 Why this room works
A clean silhouette and innovative functionality make our Allston Day & Night Sleeper sofa a modern solution for this space. Perfect for small spaces, Allston neatly tucks in the corner of this room and features a high-resiliency foam mattress when needed.
Light and easy to move when you expand the sleeper sofa, our Wilder table is a beautiful, timeless accent table.
The Mattea's rug is a great solution for this room because it's made of felted wool, so as you move pieces around to accommodate the sleeper sofa, there is a low risk of shedding that's often found in high-quality wool rugs.