Cade Sofa Living Room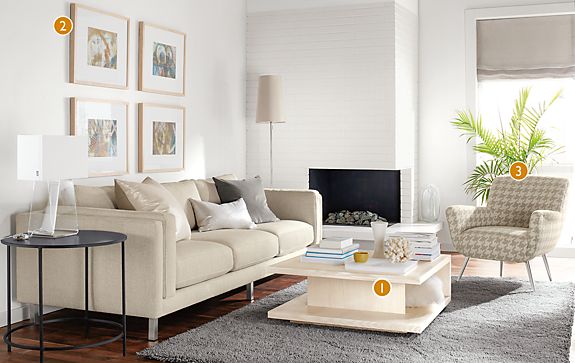 Why this room works
A linear design and great shape makes our Graham cocktail table a seamless addition to this space. Perfectly positioned so it's accessible to both the sofa and the accent chair, Graham is as beautiful as it is functional.
If you're looking for a simple way to incorporate natural materials and favorite memories into a room, our wood Profile frames are an easy addition. Positioning frames lower on a wall like this gives your ceilings a higher appearance.
The Nichols chair is an instant classic inspired by mid-century curves that offer beautiful contrast to the clean lines of the Cade sofa.