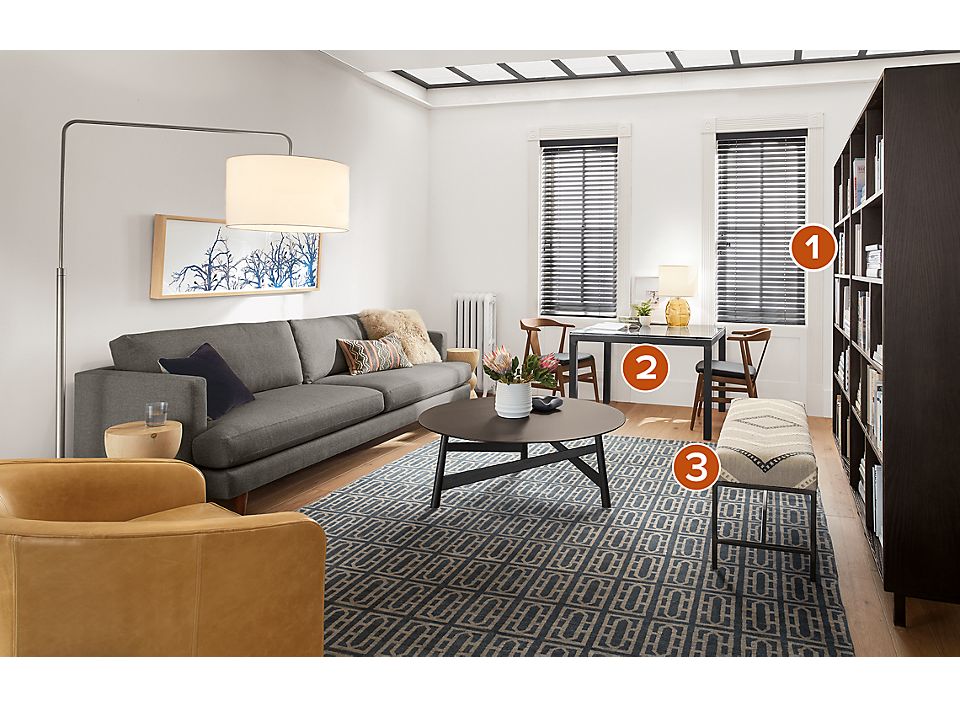 Why this room works
In this apartment living room, the space is divided from an adjacent room with open-back Dahl bookcases that look great from both sides and provide plenty of storage.
A small square dining table is a landing spot for meals, homework or board games. A table lamp and a framed photo help this dining nook feel cozy and complete.
Our Kavya bench works as extra living room seating for guests and a place to perch while you browse the bookshelf. It can also be pulled up to the table as needed.