Goodwin Sofa in Portofino Teak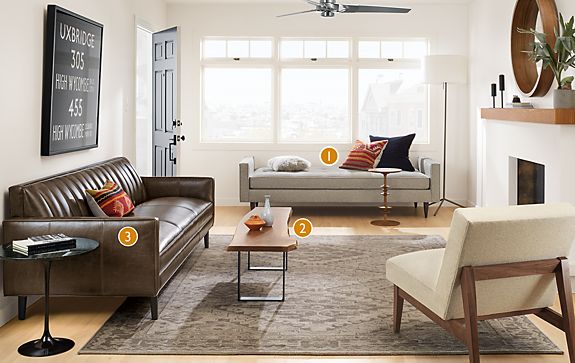 Why this room works
The Reese studio sofa works as living room seating and a place to slip on your shoes before heading out the door. A studio sofa fits perfectly beneath this low bank of windows and doesn't block the view.
Walnut accents like our Chilton live-edge cocktail table balance the light wood of the maple floors and add richness to this timeless living room.
In a small living room like this one, a streamlined sofa with tall legs helps the space feel larger and more open. The dark color of the leather grounds the room and adds a touch of luxury.