Harding Left and Right Back Sofas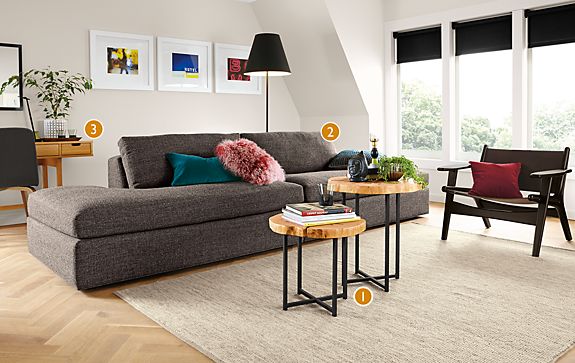 Why this room works
Artful end tables give this room some extra personality. Choose different size end tables for a fresh aesthetic.
The sofa makes this living room the ultimate lounging spot. The clean lines and deep seats create an inviting presence.
A beautiful desk with built-in storage can take care of so many organization needs. The placement keeps it from being the center of attention, while its functionality serves this room beautifully.