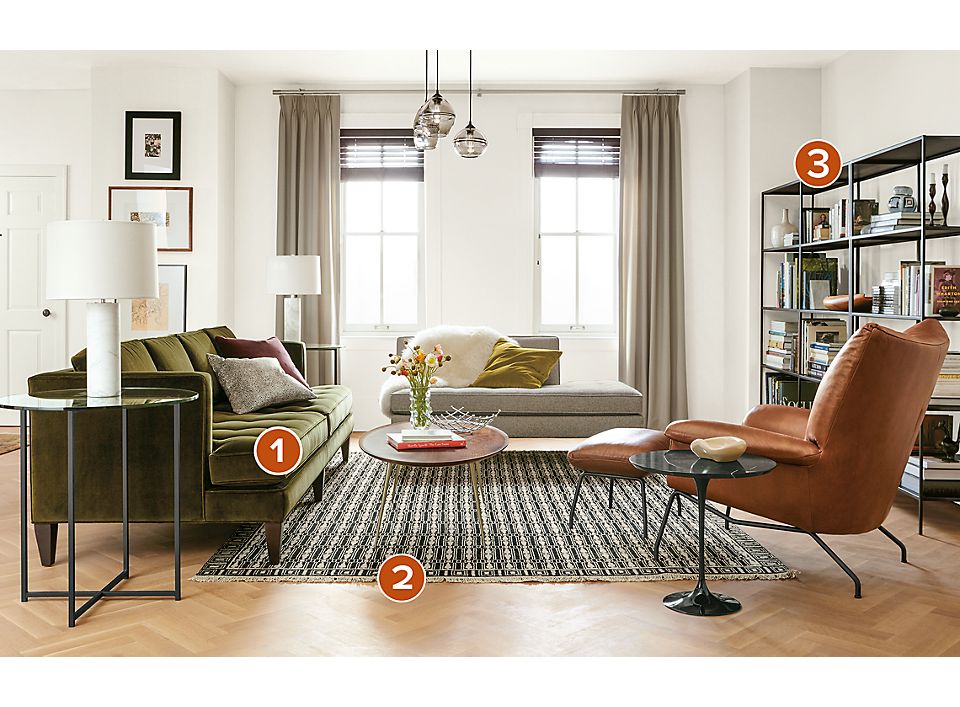 Why this room works
Our Hutton sofa lends vintage sophistication that anchors this entire room. Its classic coloring and styling make it a focal point that ties all the tones in this space together.
Our Tulum rug helps define this room's main area. A rug is an easy, beautiful addition that helps keep the focus in one area of a larger room.
Slim bookcases offer modern, sleek storage for this space. Because this living room is filled with richly colored and textured pieces, the simple style of these bookcases is a welcome contrast.